ZeTime: the world's first hybrid smartwatch combining mechanical hands with a full round color touchscreen. Using groundbreaking technology to mount watch hands through the center of the high-resolution TFT color display, ZeTime blends the classic design of a traditional timepiece with the most advanced features of a smartwatch.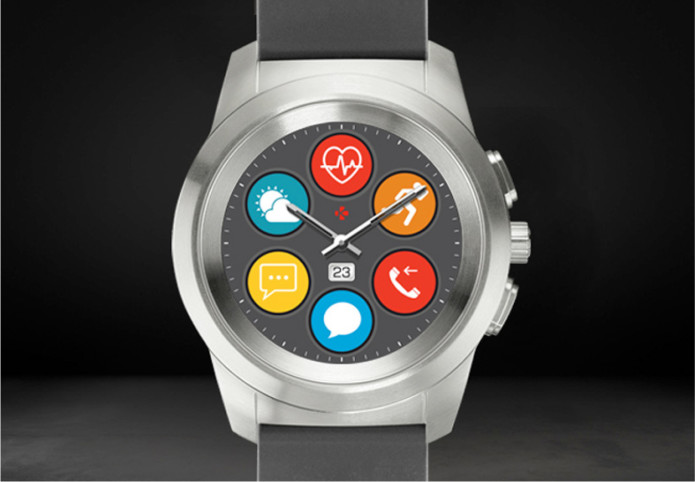 With its classic mechanical watch hands, powered by patented Smart Movement technology, ZeTime will automatically update the time according to your location and will work up to 30 days on a single charge.
ZeTime innovation revolves around multi-layer technology combining a TFT color display, mechanical hands, a touch panel and ultra-resistant Gorilla glass. With its Smart Movement technology, the mechanical hands are controlled by the watch CPU in order to move them if necessary to maximize visibility of the screen. Hands won't disturb you reading your emails or instant messages. We can simply ask them to move away from the text area to elegantly separate the screen in two horizontally.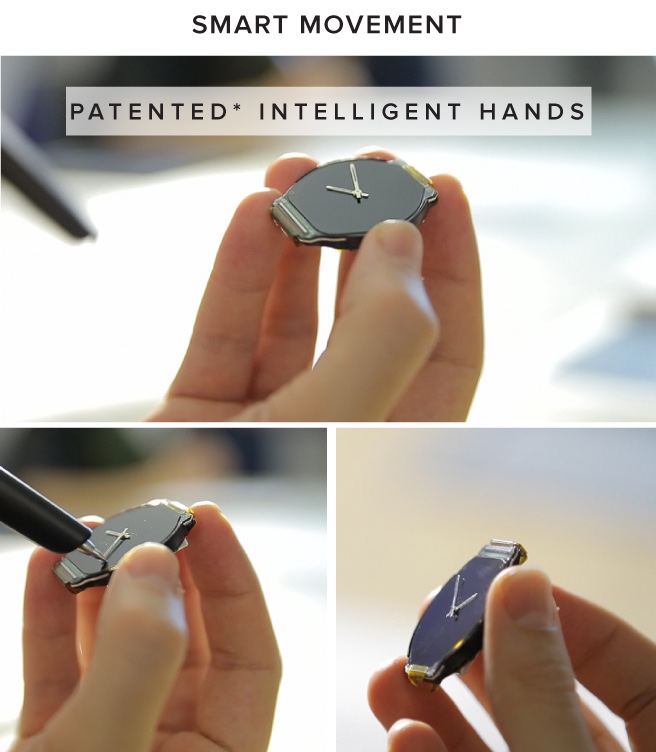 There is no need to set the time when landing in a different time zone: ZeTime will do it automatically in synchronization with your smartphone. Keep an eye on your hometown time zone too, thanks to custom watch faces.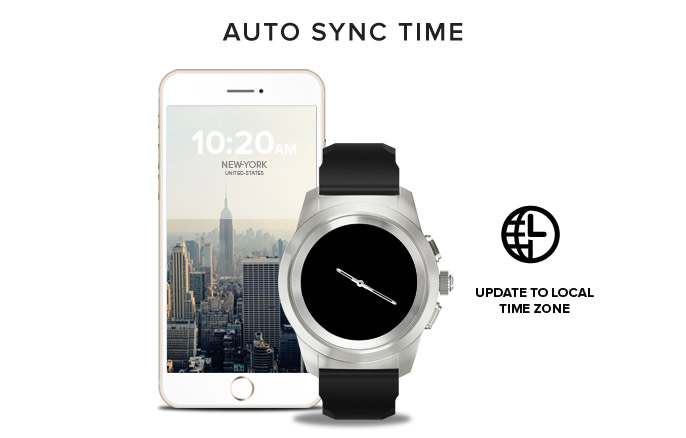 The intuitive navigation on a full color TFT touchscreen gives you easy access to all the ZeTime pre-installed apps, as well as your notifications, activity data and more.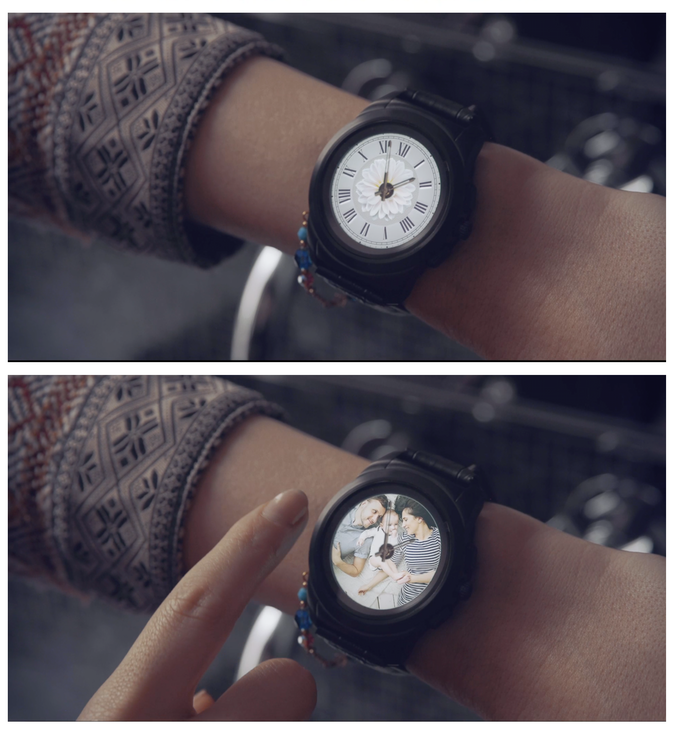 A classic take on wearable technology, ZeTime's high tech credentials do not mean compromising on style: the timepiece boasts a sleek 44mm stainless steel watchcase inspired by the finest Swiss design. ZeTime features a set of chrome mechanical hands over the color screen to always keep an eye on the daily time even when the screen is turned off.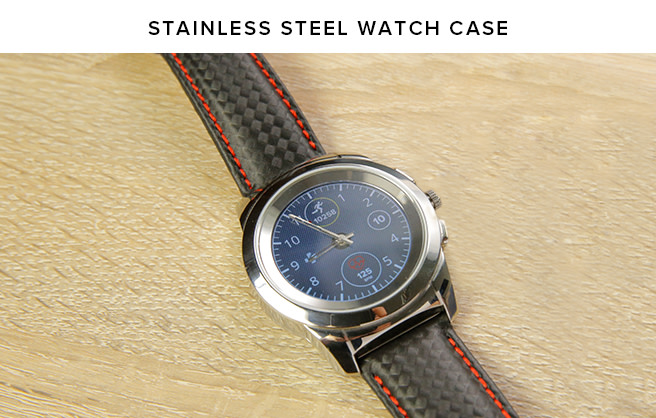 Navigate throughout the various menus and screens easily, simply rotate the Smart Crown. You can select an item or validate a menu by simply pressing the crown.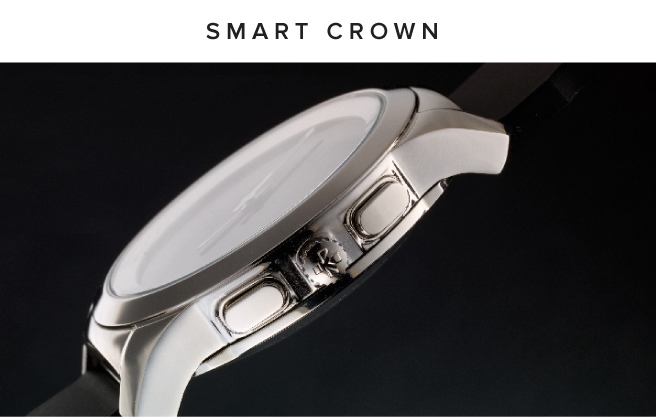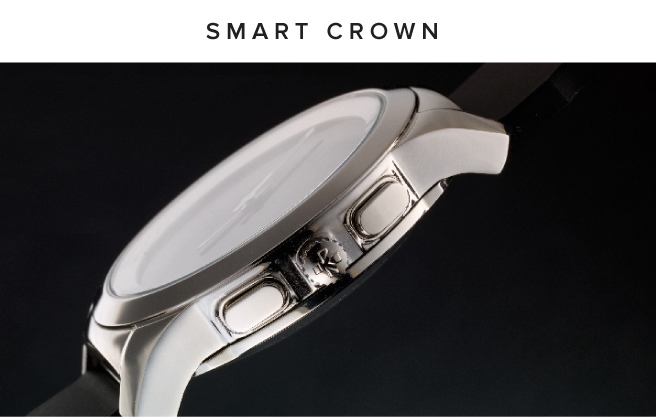 Keep track of all your notifications straight from your wrist and answer your messages without taking your phone out of your pocket.

In addition to Caller ID and Calendar Events, ZeTime displays your favorite social networks and apps notifications from Facebook, Messenger, Twitter, Instagram, Snapchat, Linkedin, Gmail, Skype, WeChat, Hangouts, Uber, Viber and MORE!  That way, you can keep track of all information that really matter to you, at a glance!
ZeTime's Prototype stage is available for funding at Indeiigogo.