ECUP 365 ­ is undoubtedly your all-­season Wireless Smart Mug. The only wireless mug that a​llows you to cool down or heat up any drink on the go. It k​eeps your drink at a consistent temperature all day long and provides an unforgettable drinking experience that way.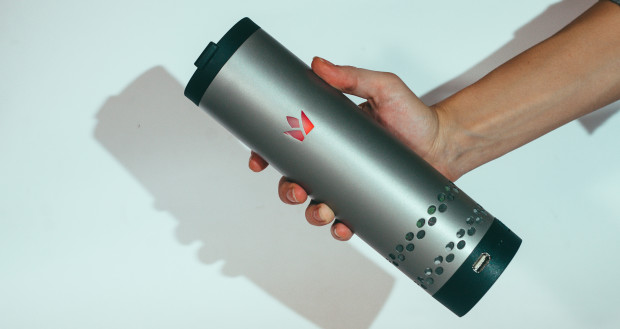 By using the corresponding mobile app, you can fine tune your drink's temperature with a single tap. Whether you're at work or at an adventure, YECUP 365 can keep your beverages at the desired temperature anytime of the day. To add to that, you can also use this mug for charging your smartphones up to 3 times a day. And if you are always driving, then this mug will help in heating or cooling your beverage two times faster. Simply insert it in your car's cup holder and you'll be all set to go. Drinking the perfect beverage on the go just got easier.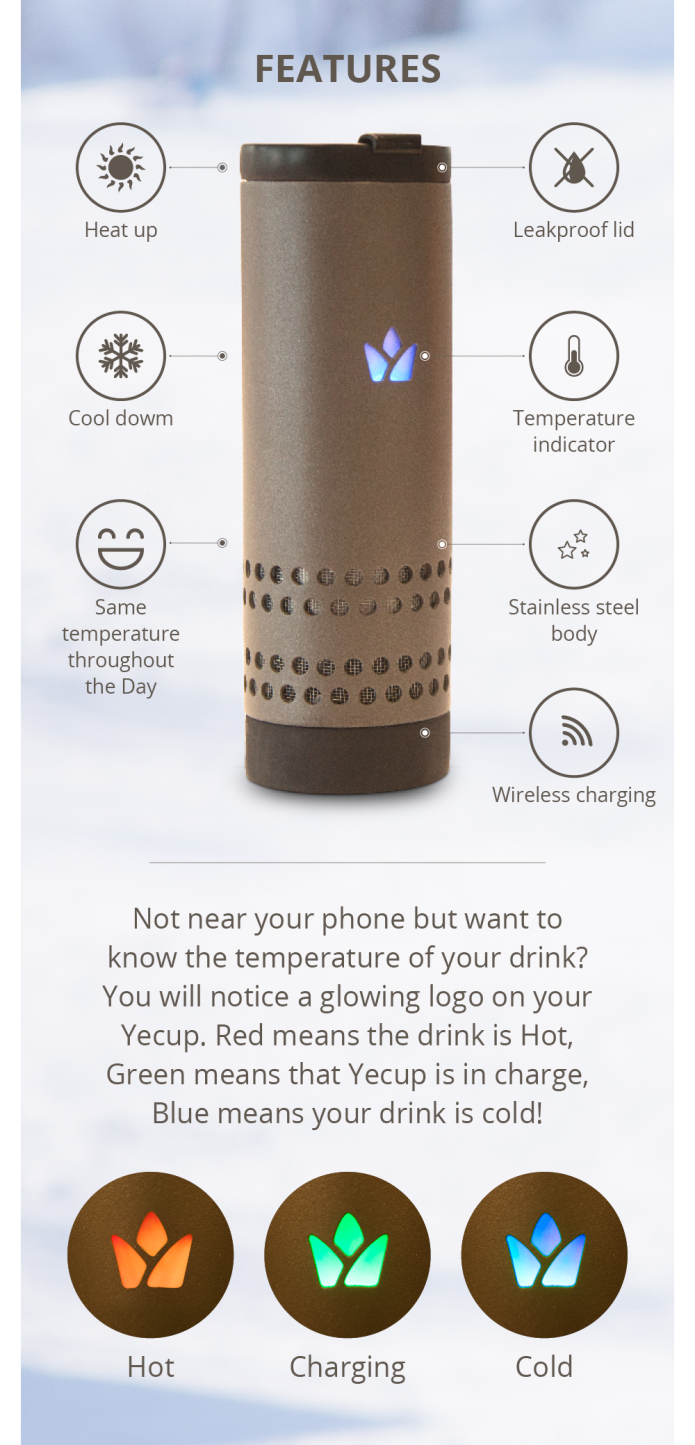 Heat up your favourite beverage on-the-go up to 149°F/65°C degree or easily cool down your soda, water or fresh apple juice in hot summer days directly from the app, up to 59°F/15°C Degree!.Yecup offers a no-hassle, portable solution for an interconnected world. It serves as power dock for your tablet and smartphone, charging your smart devices up to 3 times a day!
With the Yecup app, you can cool down and heat up any beverage to suit your mood and get notifications direct to your phone when your drink is ready.Cool down & heat up any beverage from the app, Get notified when your drink is ready
The Yecup 365 HEATS. COOLS and HOLDS ITS TEMPERATURE.  It can be your to-go-to mug for those cold rainy nights or blazing hot days!
Wireless charging through its base means you can come home after a long day, place it on its coaster charger and pick up the next day fully charged and ready to face a new day beside you.
The Yecup 365 even has an app for uses to optimise their experience with the smart mug.