Tiny, but Super Powerful
Meet all the features you need for Action Cam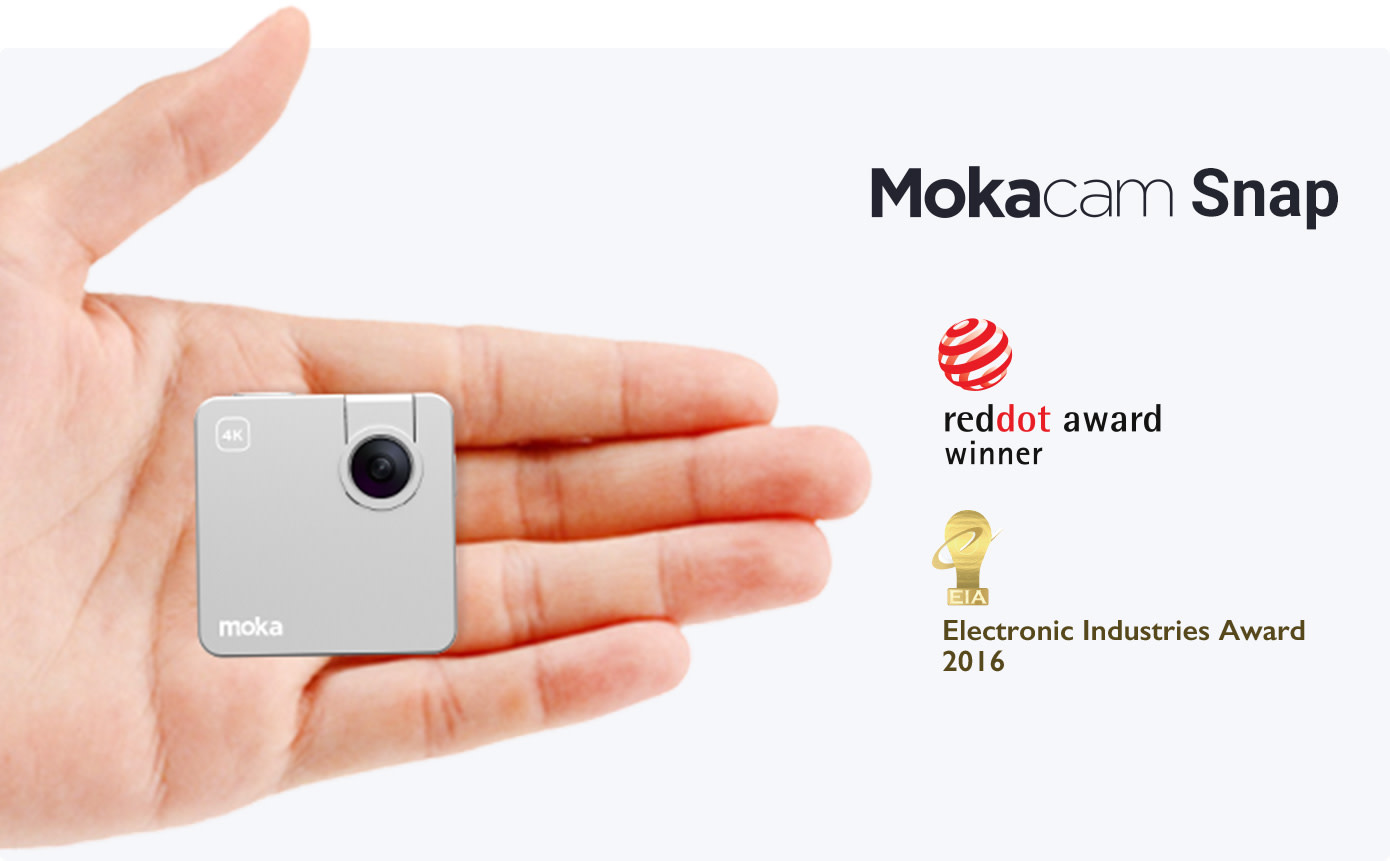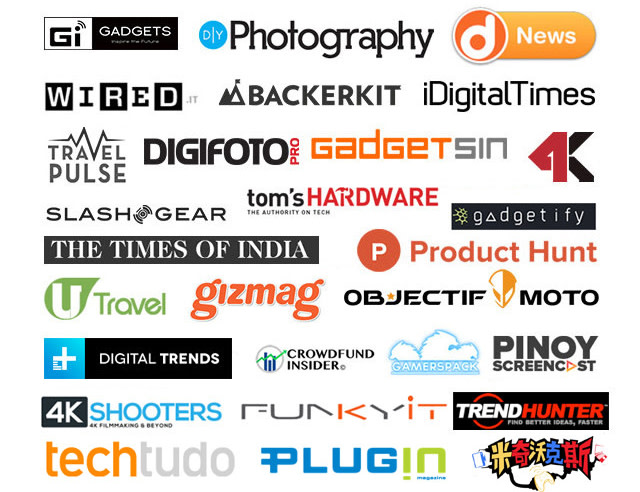 Designed for Incredible Image Quality
The 1.12μm 13MP Sony Image Sensor and the custom made image processor provides features of 4K Ultra-HD or smoother Full-HD 60fps video with incredible image quality. Mokacam Snap captures brighter image with more details.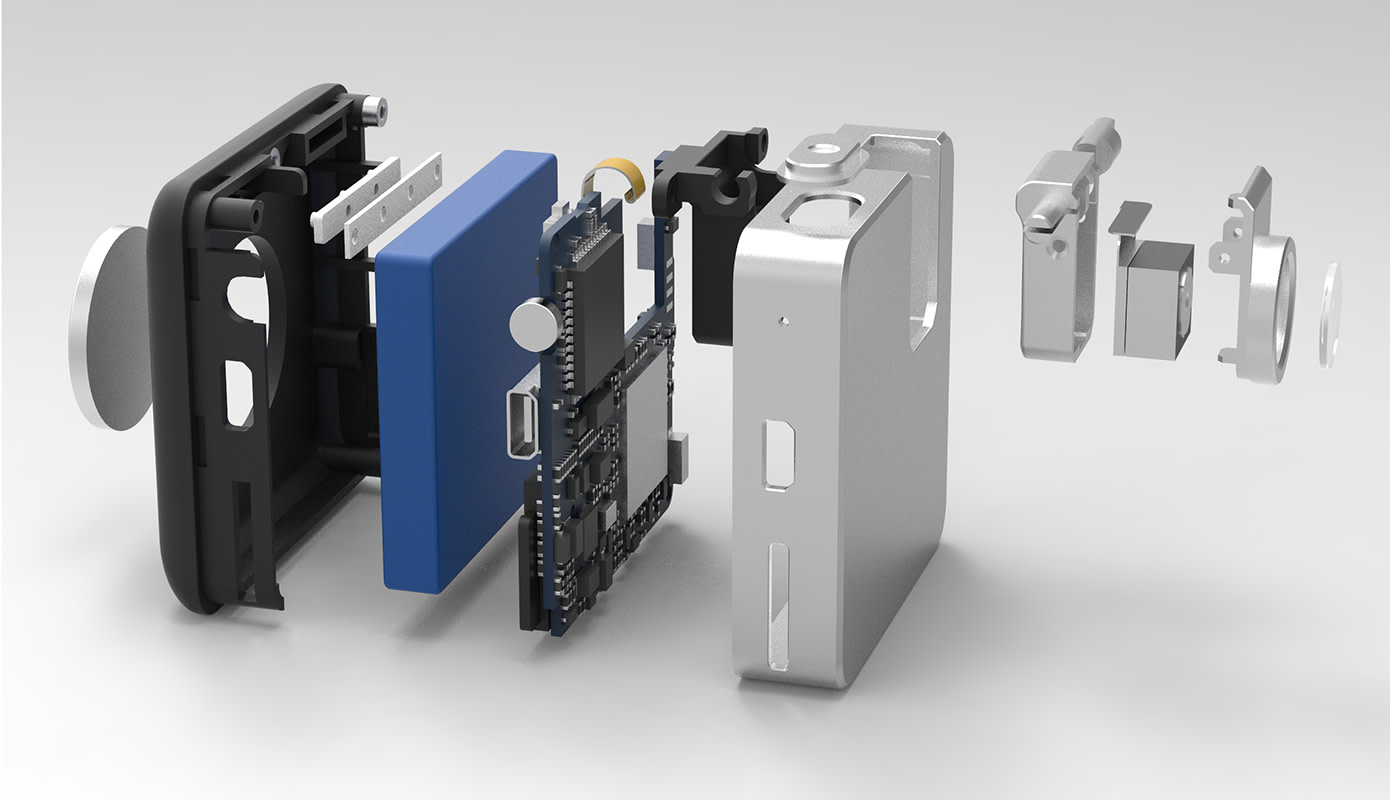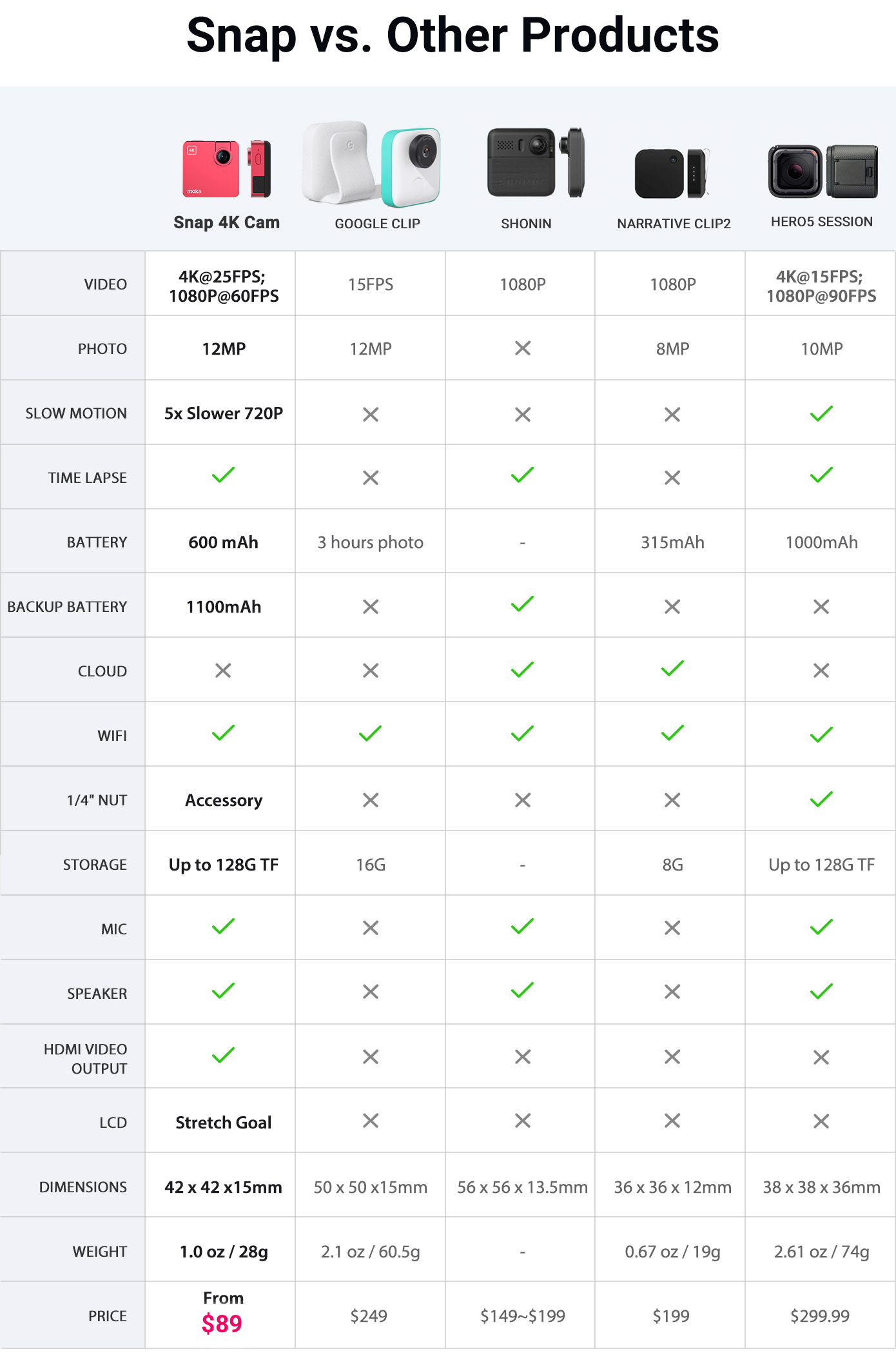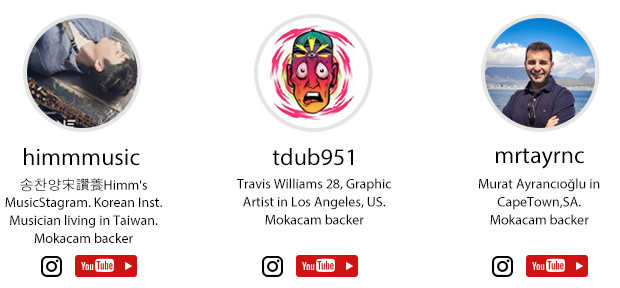 Click the link above to watch the videos they filmed with Mokacam
User Testimonials
Steve (Colorado, US): THANK YOU! I just got my Alpha S Mokacam and I love it! Works great with my iPad too. Its been a long time to wait but it was worth it. Thanks so much for keeping on top of everything.
Timothy (Kentucky, US): I've had mine (Alpha S) for a week and I love it. Hands down the best experience I have had with an action camera (I've used Gopro's and several knockoffs).
wu kwok kai (Hong Kong): 香港區收到了(Alpha S),真的很小,好玩
nicomeech (France): I was one that i bought the very first Mokacam and this product is amazing ! The moka camera is very good, so i trust in you and in your company. I support you again for this new project, because i was happy from the first one 🙂
kimvellore (California, US): I have been using the Mokacam and I love it. I am looking forward to this awesome new camera.
ticous78 (Paris, France):Thanks a lot for your awesome product ! Keep up the good work for your next camera!
Videos Shared by Users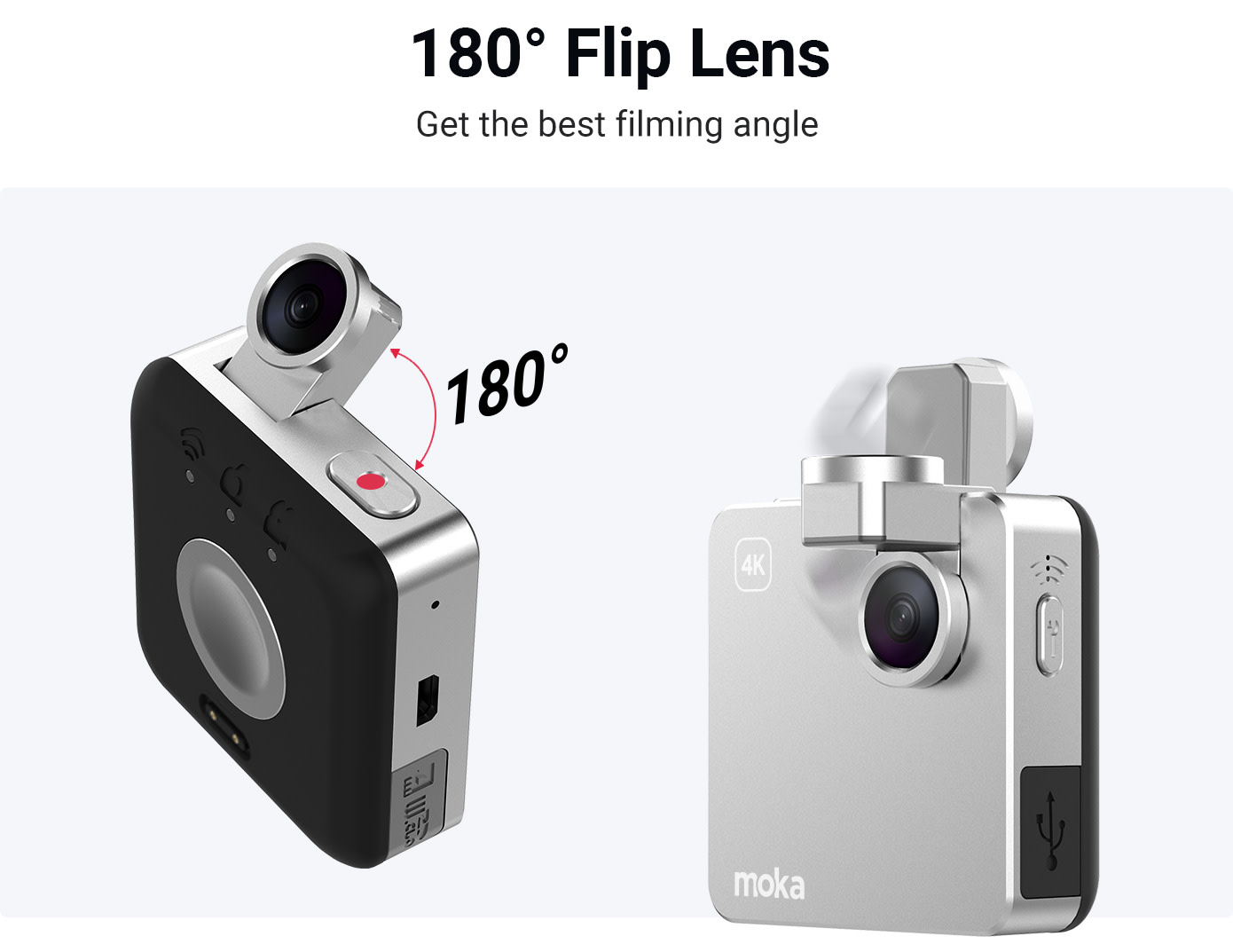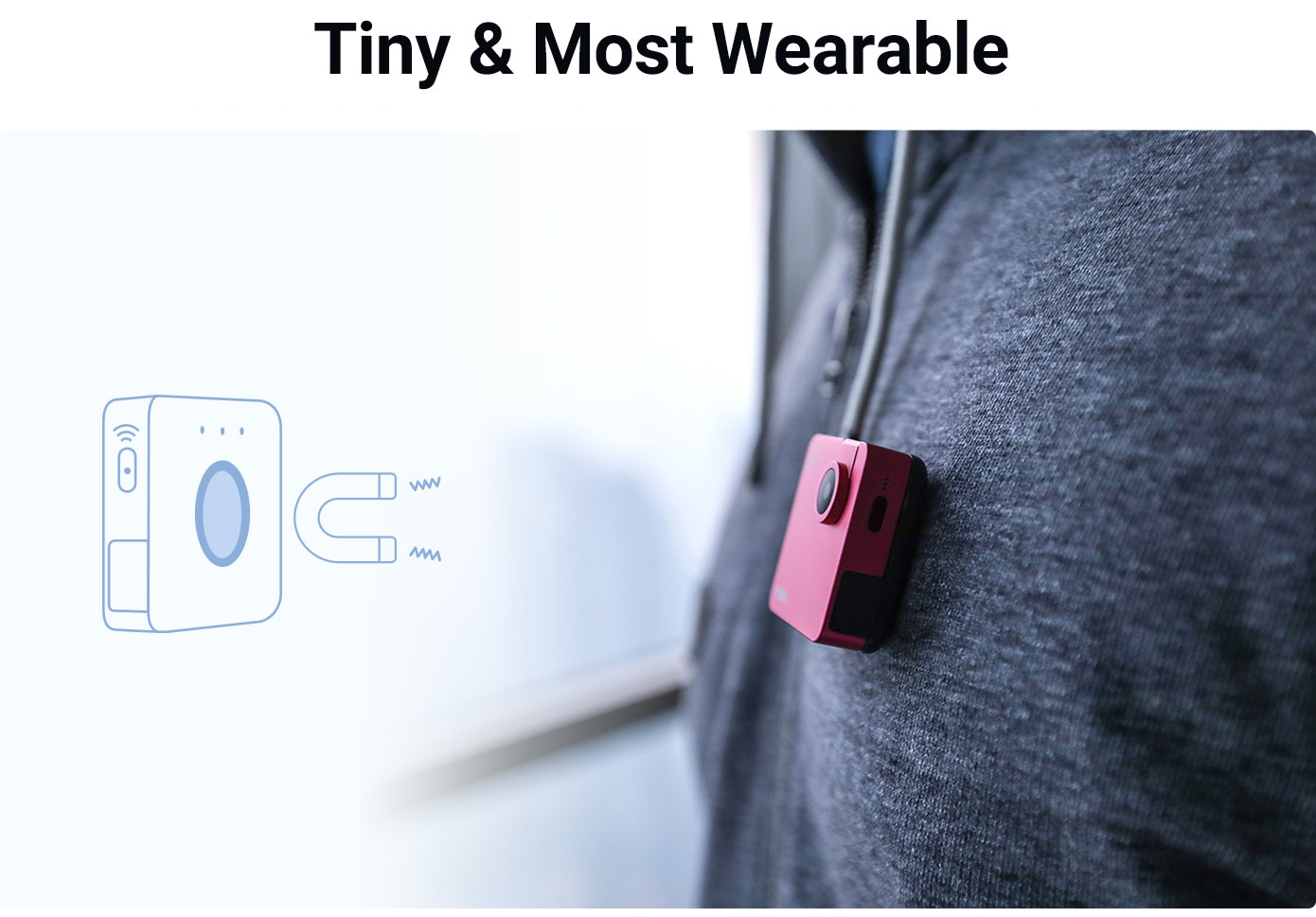 With the built-in magnet, you can clip it to your clothing, cap or anywhere else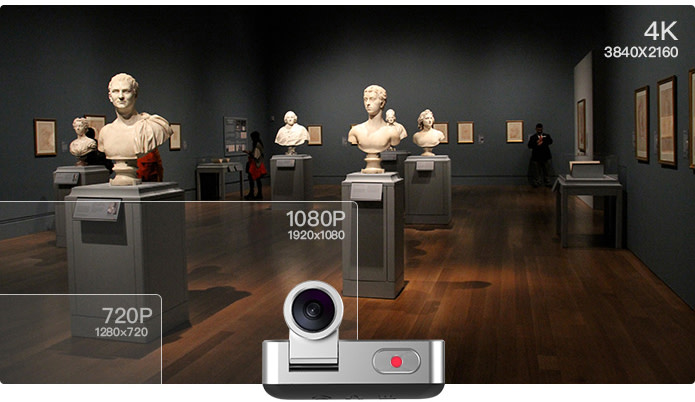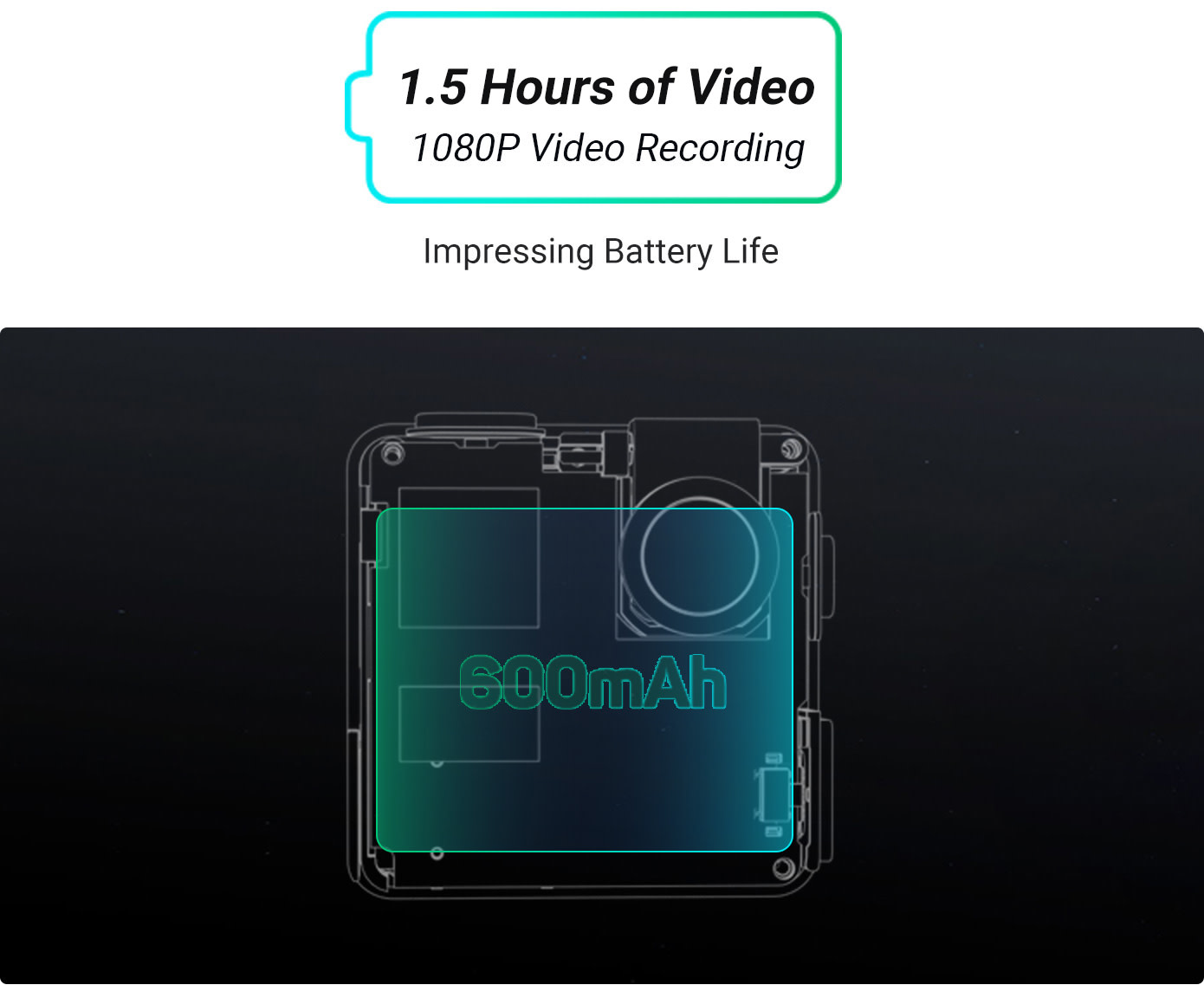 With the built-in battery/Back-up Battery, you can expect 3 hours continuous 1080P@30FPS video recording. With a few Magnetic Snap-on Batteries, you can even record FOREVER!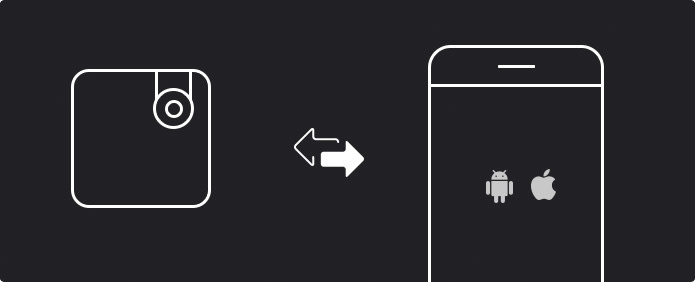 Download your videos/photos immediately to your phone through WiFi connection.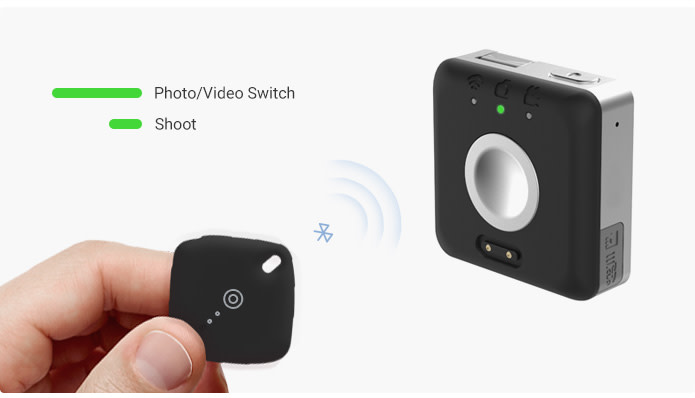 It may be not easy to find the button when you wear a camera, but with Snap, you can turn it on or start filming with just a click of the remote.

The Micro HDMI port provides a new preview and playback mode, it could live stream the video to the Flat TV in Full-HD size.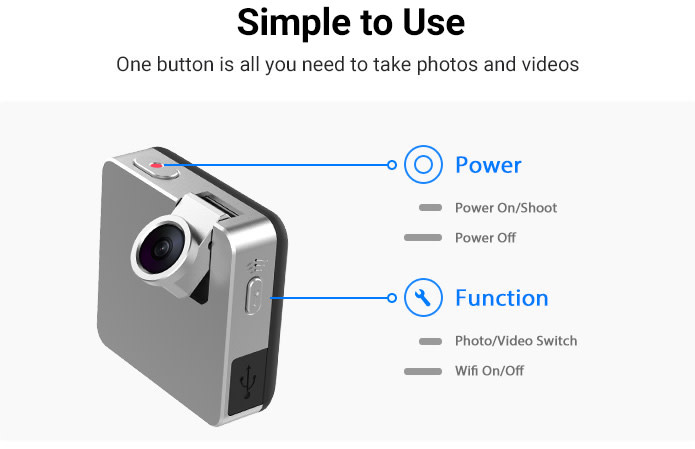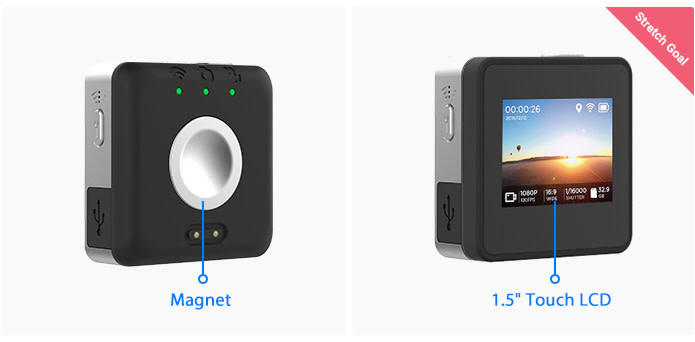 Snap Use Cases
Film with 180-degree Flip Lens
Clip it to Your Clothing
Cap, or Anywhere Else
Capture All You Precious Moments
Won't miss a thing as FPV (First-person view)

Share Instantly with WiFi Connection
(Automatic Cloud Uploading is available for Cloud Version Only)
Add-on Accessories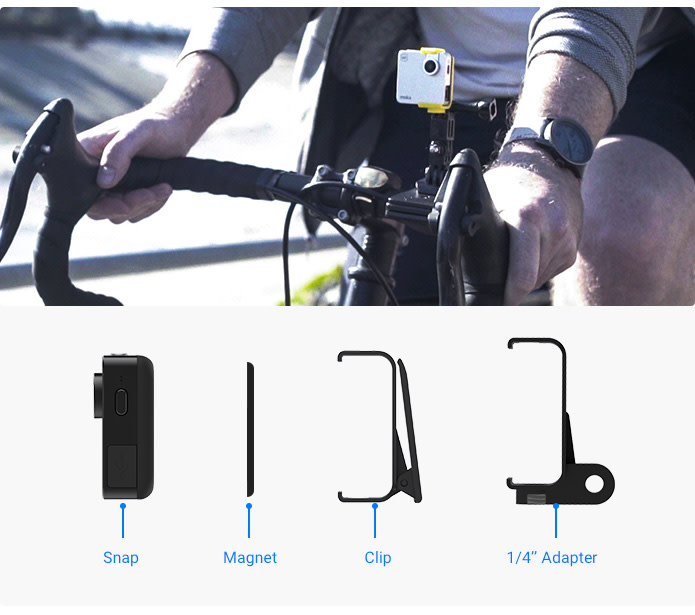 Prototype Test Video
Gallery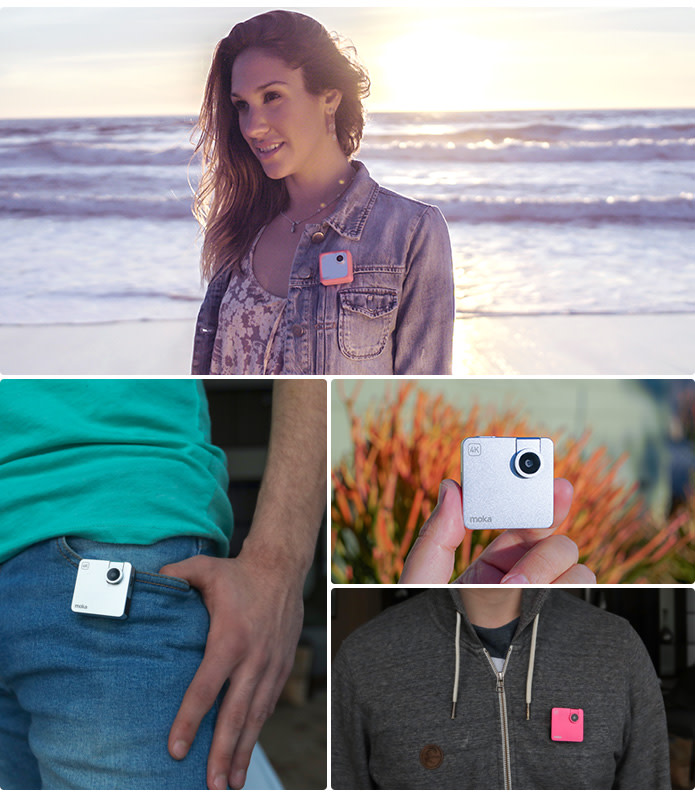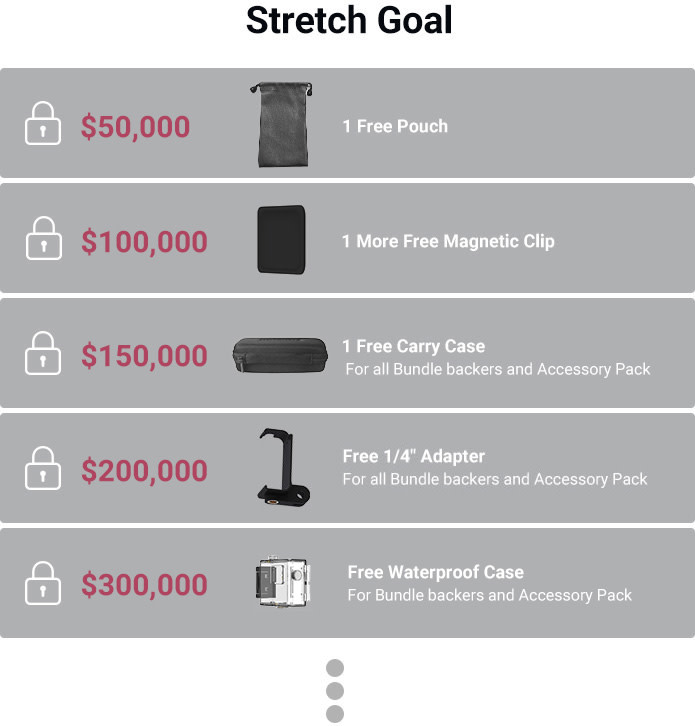 About Mokacam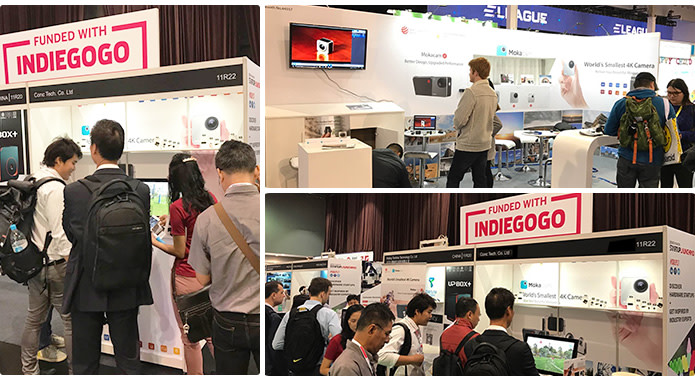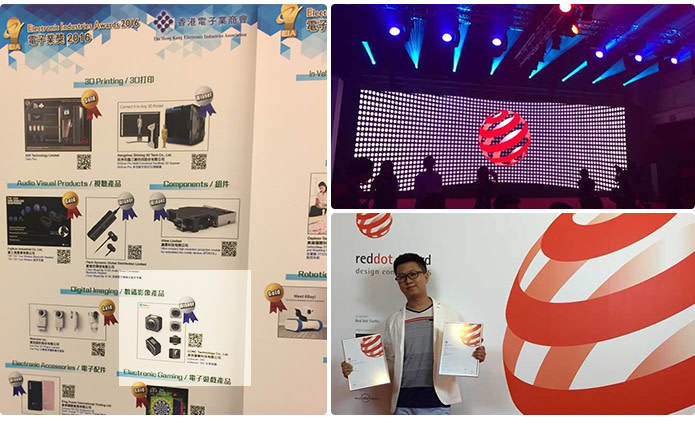 Mokacam creates innovative designs focused on reliving the beautiful moments in life. From video filming, photo tagging, automatic editing and social sharing, we are trying our best to simplify each step of recording your life.
Mokacam re-invented action camera, the innovations of "Worlds Smallest 4K Camera"got the Reddot Design Award.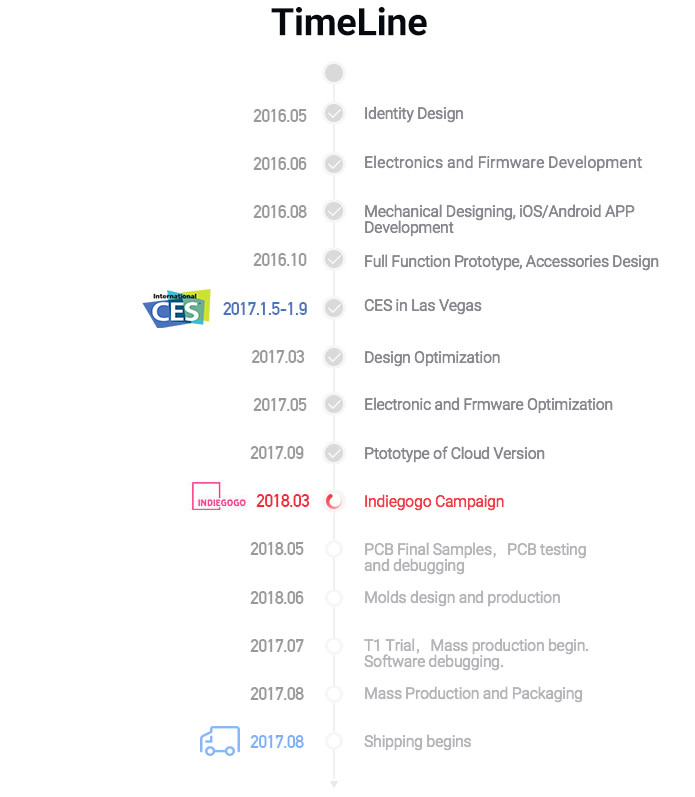 Frequently Asked Questions
General
Technical
Payment and Shipping
Are you offering a warranty on Snap?
Yes, we are offering a 1-year warranty. Warranty is only for exchange of a defective unit.
Technical
What is the difference between 30FPS and 60FPS, what can I do with this feature?
I have a back-up battery for 1st Gen. Mokacam or Alpha. Does it match Snap?
The back up battery of Mokacam can not work with Snap. We made some changes on the design of the metal contact on the camera, and the former back-up battery won't match Alpha or Snap. The back-up battery of Alpha can work with Snap, although the size is a bit different.
What's the video recording duration for 1080P 60FPS and 64 Gig of memory?
At 60FPS, 64 Gigs will record 6 hours of footage. At 30FPS, 64 Gigs will record 12 hours.
What is the focus range?
The focus range is 15cm – 400cm
Will there be an Android App?
Yes, there is an Android and iOS APP. The APPs are ready for operation and will be released before the shipping.
How do you know how much power is left in the batteries?
You can see the battery status on the screen, or in the App.
How do you know how much memory is remaining?
You can see the remaining storage status on the screen, or in the App.
Does Snap come with a memory card?
No, we are not including a memory card with your order.
Will a charging cable come with Snap?
Yes, each package will include a Micro USB for charging.
What are the ratings for the waterproof case?
The waterproof case is a stretch goal, 135 feet/40 meters with waterproof case.
How many hours will Snap last if only used for taking pictures?
There are many factors and conditions to calculate this, but generally the battery life should last you for more than 1 day.
Can Snap connect to a microphone through a 3.5mm mic adapter?
Snap does not have a 3.5mm port, but it could work with the Micro USB adapter to work with a microphone.
Can Snap handle extreme temperatures?
Yes, Snap has been tested to work at -20C degrees.
Is Snap compatible with a standard tripod?
Yes, in the stretch goal there is an accessory provides standard 1/4 inch screw slot.
How long will it take to completely charge the internal camera battery?
This depends on the type of charger you are using, but generally it will take 1.5 hours.
What is the Battery Life (estimated time) of Snap?
1080P video recording is estimated at 1h 30m. The spare battery that simply snap on magnetically can extend your battery life to 3.5 hours for video filming.
What is the WIFI range?
WIFI range is about 10m – 20m.
Is the focus automatic? Or is that done also through the screen?
Focus is automatic.
Snap can charge on 100-220 volts right?
The Snap should not be charged on 100-220 volt, it should be charged by a Micro-USB cable, which means it depends on the USB adapter in your region.
Is it possible to use a Bluetooth remote?
In addition to WiFi, Snap provides Bluetooth connection, which is more stable and consumes less power. So we will provide a Bluetooth remote to control Snap wirelessly.
Can Snap be controlled with a 1st generation Mokacam's or Alpha's remote controller?
Alpha use Bluetooth connection for remote, but Mokacam use 2.4G for remote. So Snap can only be controlled with the wireless Alpha remote controller.
Payments and Shipping
How much is shipping?
We ship worldwide and the cost is $9~$12.
Can I pick the camera up in Mokacam office and avoid the shipping charge?
Sorry, we'd love to meet you, but the cameras are shipped from our manufacturing partners by air. We have to pay shipping on every camera. 
When does it ship?
The estimated shipping date is August 2018.
Who is responsible for any additional taxes, duties or VAT?
The backer is responsible; please check your country's import duties before purchasing. It should be 0% in the US and varies internationally. You can check this comprehensive list to get started.
Can I get a refund?
Please refer to IndieGoGo's policy here.
Risks and Challenges
While we're doing a lot of the work ourselves, obviously we have to rely on others (manufacture, shipping) to provide their end. We're confident that these parts will be no problem, but there still could be something that comes up, be it components supply, shipping, the manufacturing line schedule or any other of the many things that can delay the process. We will do our best, and hope to deliver on time, and whatever happens we will keep you updated every step along the way.
We will definitely deliver a great product, and hope to do so on time!
Thanks from the whole team  🙂

Legal Disclaimer
"Delivery of rewards/perks are subject to best efforts and not guaranteed.