Description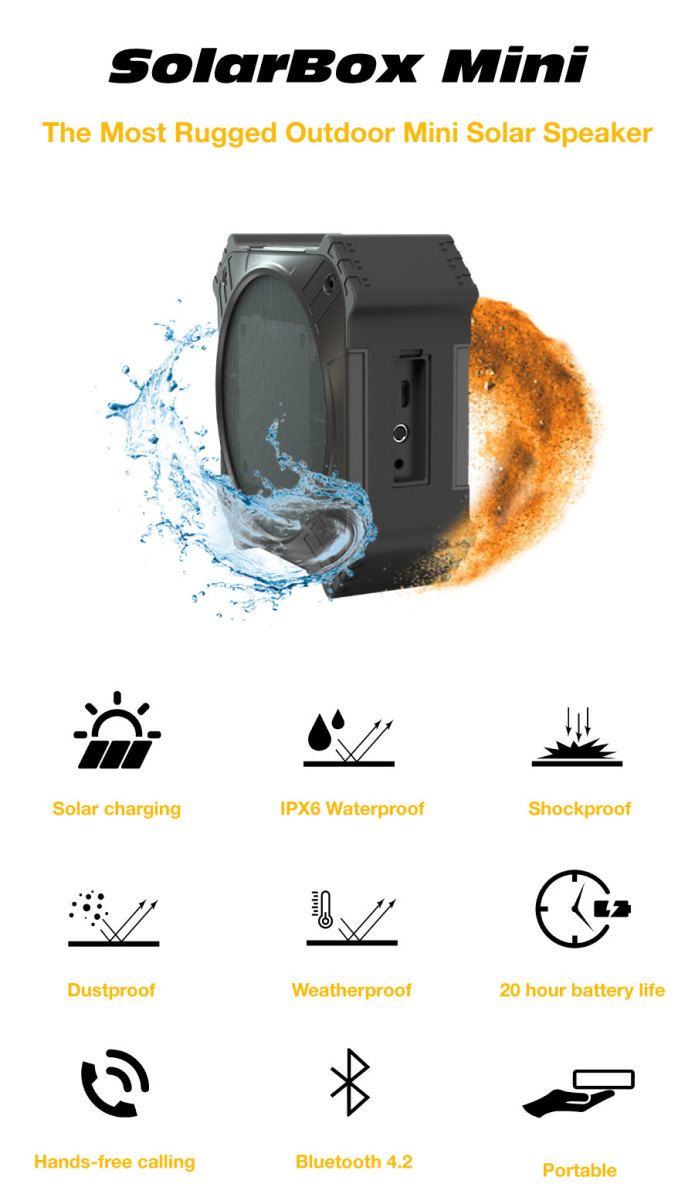 You head into the wild in order to connect more deeply with nature and enjoy the world for all its beauty and all its splendor. That does not mean, however, that you need to eschew all the pleasures of your modern life. You can have both! Yes, it is entirely possible and entirely reasonable to incorporate the magic of music and entertainment into your outdoor excursions. With SolarBox Mini, the most rugged outdoor mini speaker, it is easier to do so than ever before.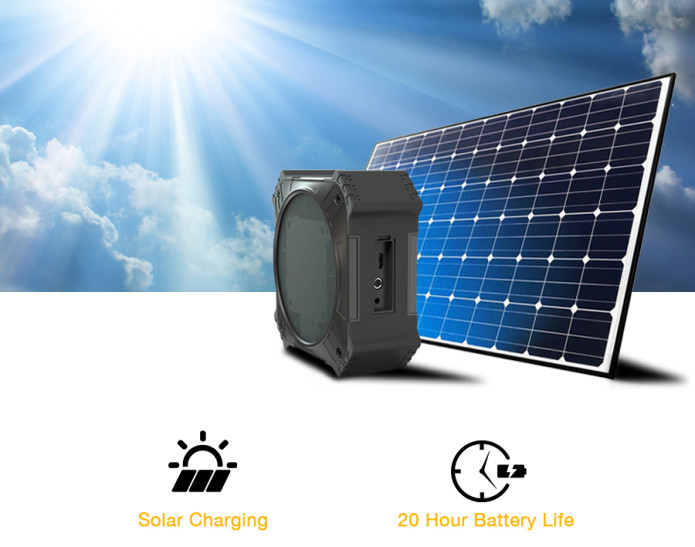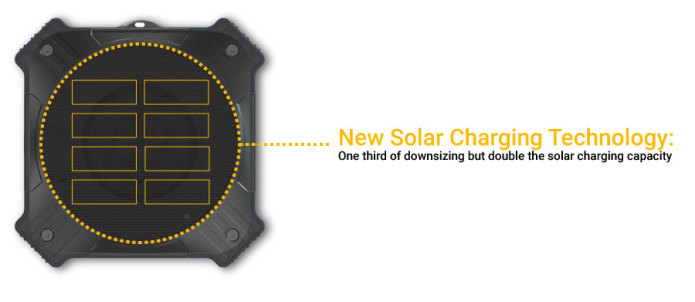 Built with original high power monocrystalline silicon solar panels, a new generation of solar charging technology, Solarbox mini can play music continuously for 30 minutes after 30 minutes of solar charging in clear sunlight.
The SolarBox Mini can also be charged by using the usb. When it is filled with a 2000mAh battery, it supports more than 20 hours of battery life. Indoor or outdoor, SolarBox Mini is the speaker that you need for your thrill-fraught life!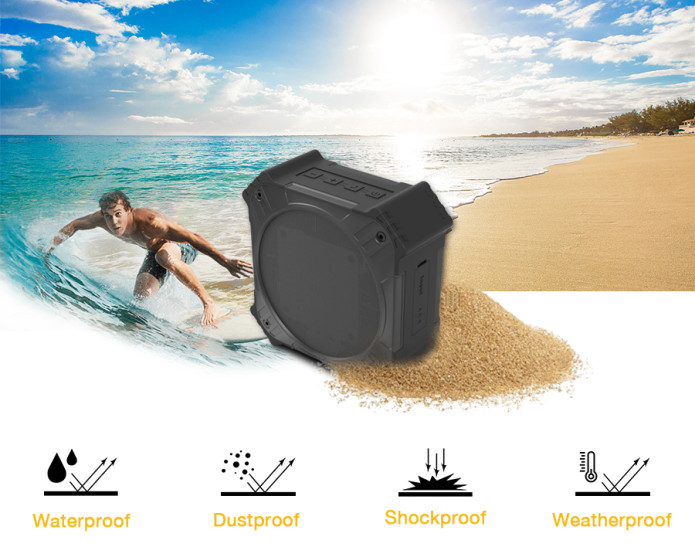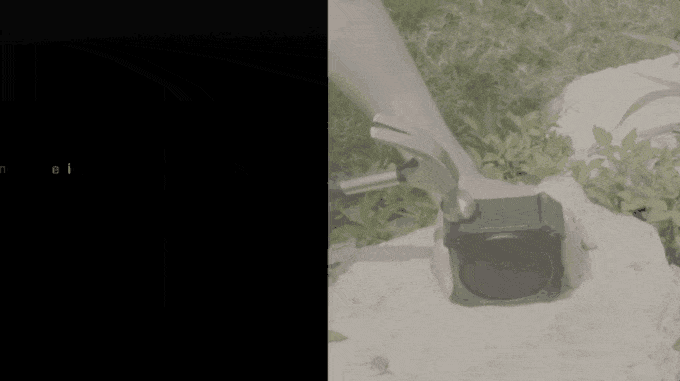 Designed for travelers and wanderers especially, SolarBox Mini is constructed for durability too. There are three layers of solid rubber and silica gel protecting SolarBox Mini, which is capable of absorbing and dispersing the sort of impact shock that will just obliterate most other speakers. When you fall or when you take a tumble, you can be confident that SolarBox Mini will survive!


Out in the rain or anywhere else that water may become an issue, SolarBox Mini thrives. Because of theIPX6 waterproof rating, this is a speaker that you can bring with you into damp areas. Camping, rafting, fishing on a river, or lounging around the pool, SolarBox Mini can withstand water jets from any and all directions. The inner body is always protected from water!
We took a product sample outside to Pasadena, USA and introduced the SolarBox Mini to people. We also collected some feedbacks and reviews of the SolarBox Mini and made a short video. Here is the video: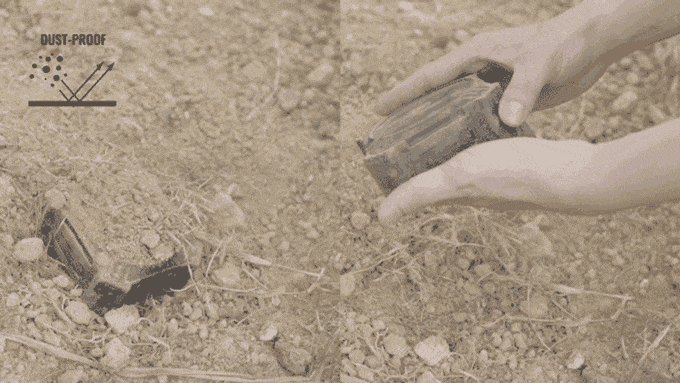 Another benefit of the rubber mesh that surrounds SolarBox Mini is that it is resistant to dust. On hiking trails or around campgrounds, the particles that cover your boots and pants will never be sufficiently intrusive to destroy your speaker! You can keep rocking out, forgetting about the possibility of dust becoming a problem.
Test Video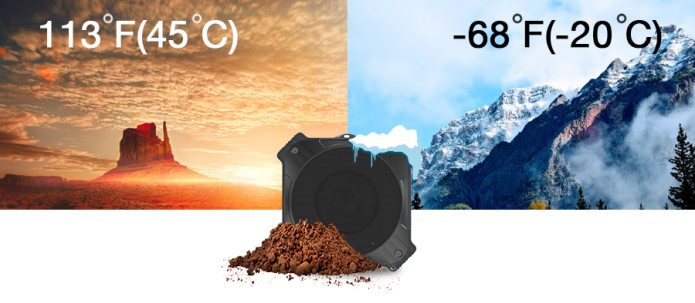 In extreme temperatures, SolarBox Mini – you guessed it – is a real survivor. This speaker can withstand temperatures from -68ºF (-20ºC) or 113℉ (45 ºC), so whether you are in the middle of a blizzard or heading out into the desert, you can carry it with you.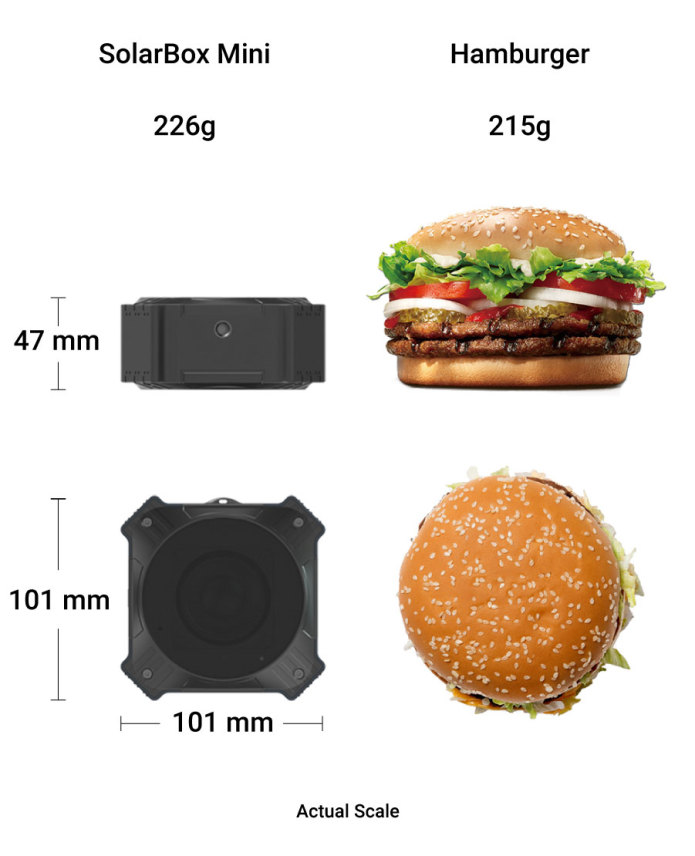 Small and lightweight, SolarBox Mini measures just 101 mm * 101 mm * 47 mm, making it extremely portable. Its weight clocks in at just 226 g, so you can slip it into your bag and forget that it is even there until you need to use it.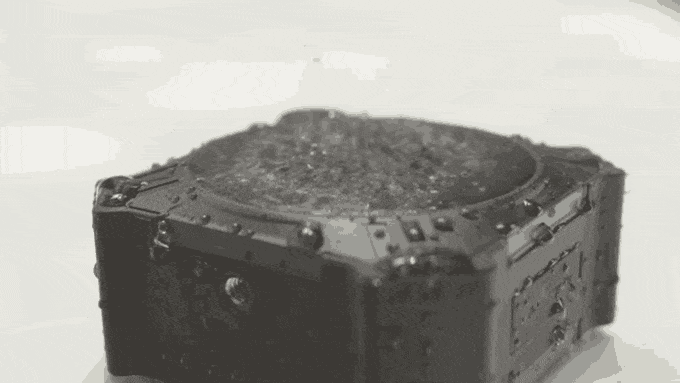 You may think that such a slim piece of technology would fall short in terms of sound, but nothing could be further from the truth: SolarBox Mini offers outstanding sound effects, with a 55mm speaker and an audio signal to noise ratio >=75db, proving you luxury audio enjoyment. Wake up your ears when you are playing music.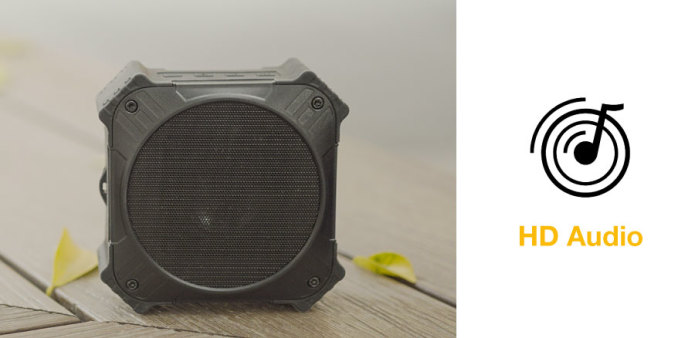 The SolarBox Mini is amazingly powerful and cool for a speaker of this size. The frequency it projects at is between 100 Hz and 18,000 Hz, and with a sound distortion rate low than 0.1%, this is a speaker that audio lovers will be impressed with, true high-definition!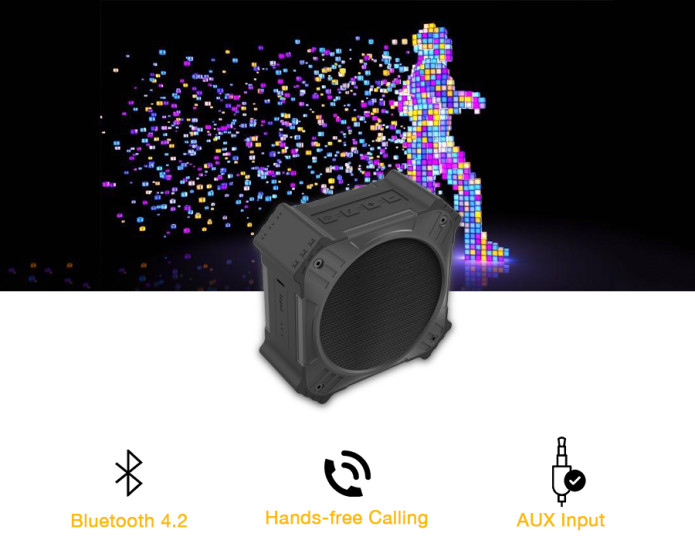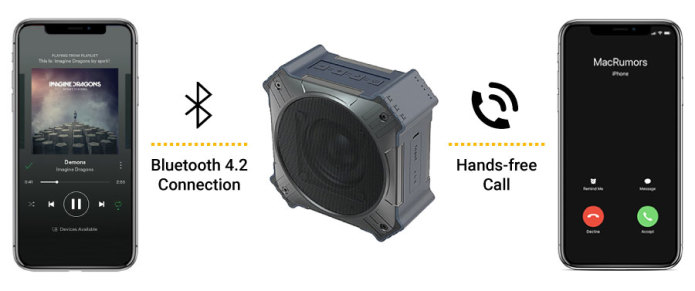 Incorporating a Bluetooth 4.2 connection, you can ensure both your privacy and your speed, opening up IP connectivity to devices that support it so that sensors and other smart devices are able to connect directly to the internet. Using less power and enabling data transfers up to 2.5x faster than earlier versions, Bluetooth 4.2 is cutting-edge technology that will satisfy all your connection needs. Once the Bluetooth is connected, the speaker can even take phone calls, reading out the phone number to you and giving you the option to answer by pushing the play / pause button and hang up by pushing the play / pause button a second time.

For those who prefer to connect music players with an AUX cable, that is also an option when you are using SolarBox Mini. We have set out to create many options here, limiting our users in no way! There are even multiple ways to carry SolarBox Mini around with you.
Listening music and answering a phone call

Bike Mount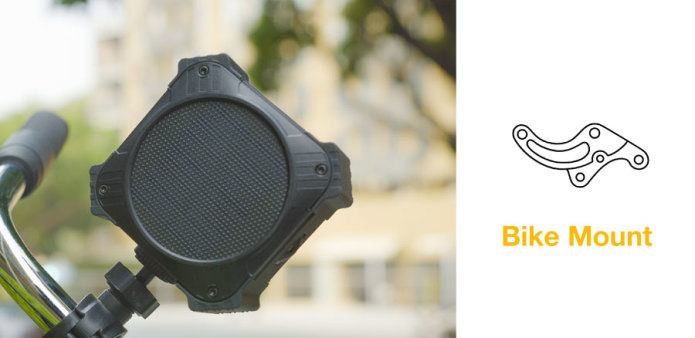 You could purchase a bike mount and link the bike mount to SolarBox Mini's bracket fixing nut so that you can enjoy your music on your next ride.
Velcro strap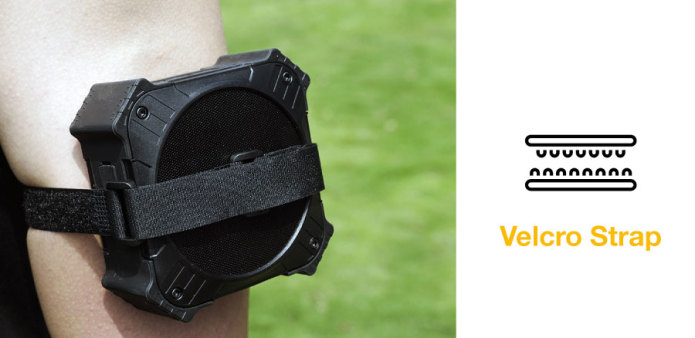 By simply using a velcro strap, you can easily attach SolarBox Mini to your arm, kettle, motorcycle, tent, or even a tree brunch.
Carabiner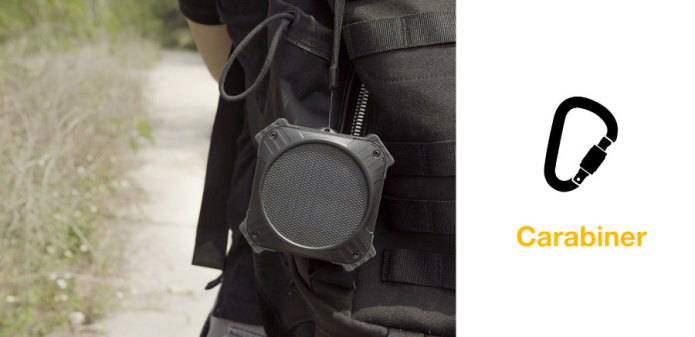 SolarBox Mini can be tied with our specific carabiner, and then the carabiner is fixed in other locations, such as backpacks, etc. It is very convenient for your outdoor activity. You can carry it anywhere and enjoy the music while you are climbing or camping.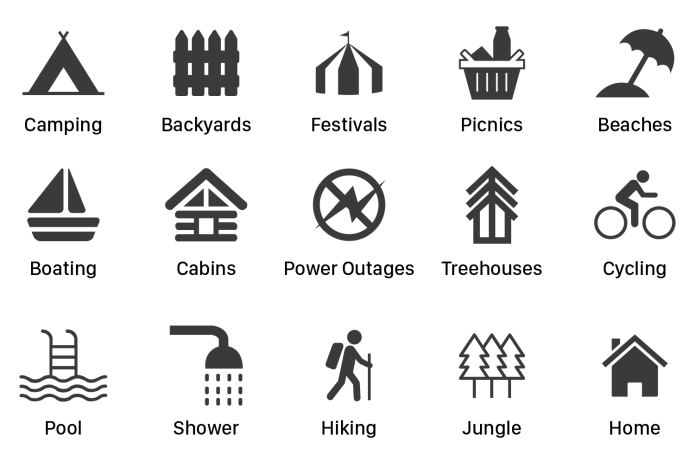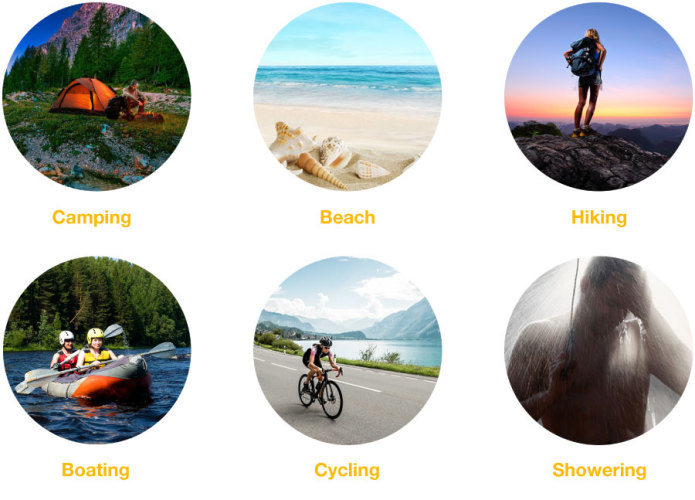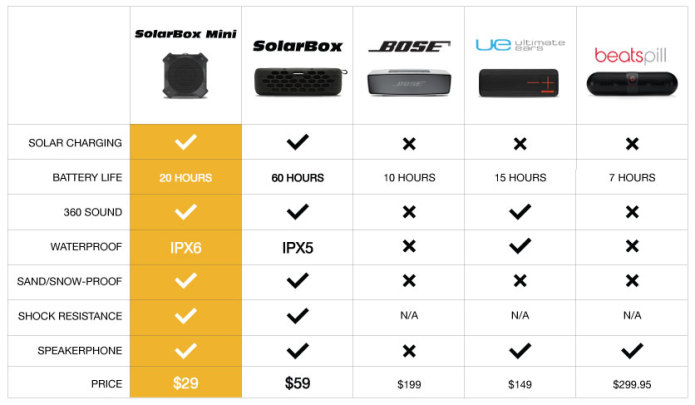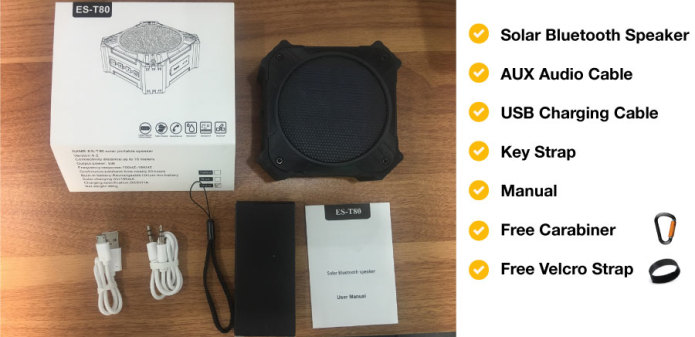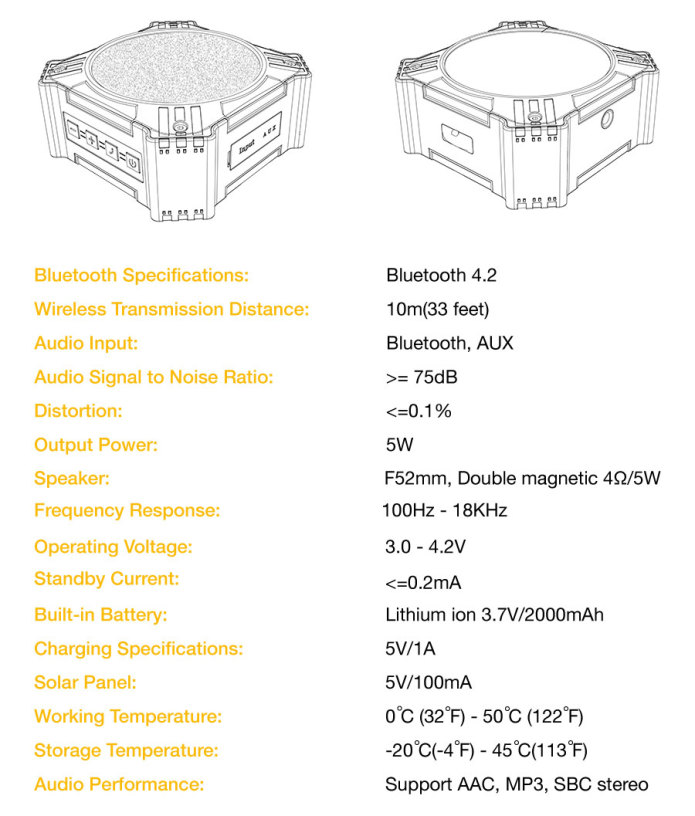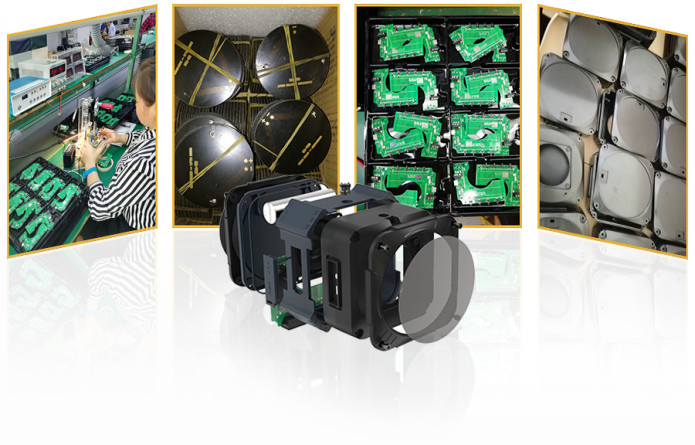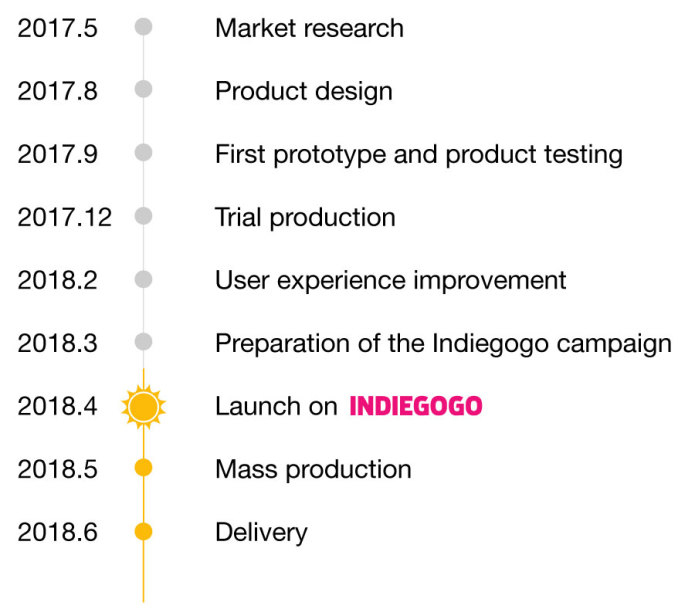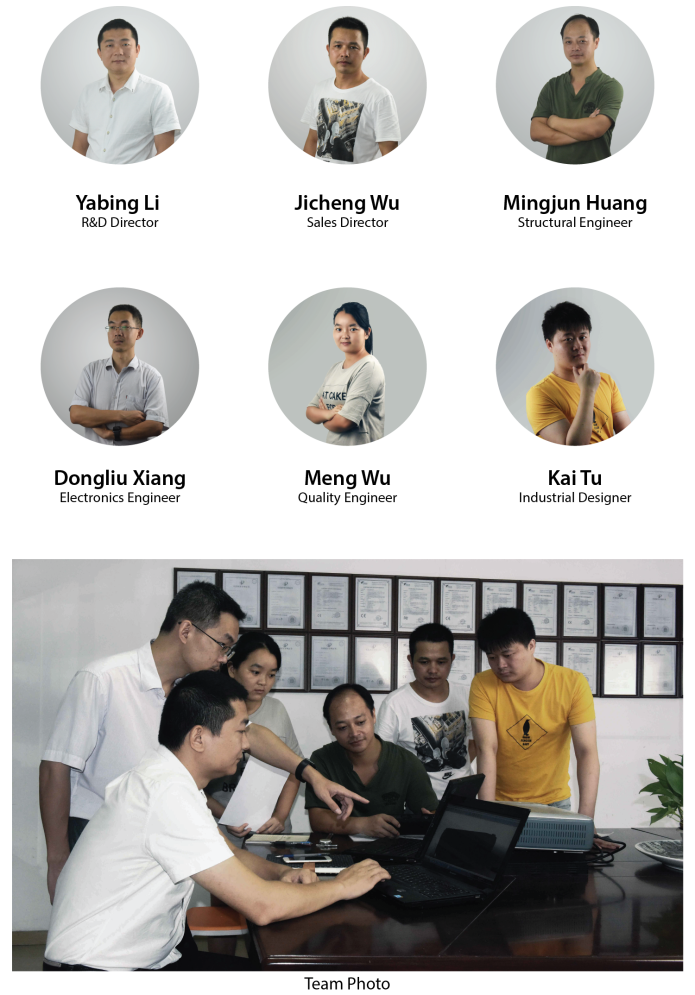 Our team is focused on the R&D of Bluetooth speaker, digital camera, portable battery, and other digital products. Our products is sold in China, Southeast Asia, Europe, and America. After we created SolarBox, the portable solar powered wireless Bluetooth speaker for outdoors last year, with mainstream CSR Bluetooth module, imported audio power amplifier, and Hifi speaker to benefit people and let them enjoy high quality music. We received a great marketing reaction and good reputation from users. Therefore, we decided to develop SolarBox Mini bring our customer a brand new user experince.
Furthermore, we are willing to be the earliest supporters and participants of the creative products. We hope to gather a group of friends who are just like us, so that together we can seek for the latest technology products, share the product experience, provide suggestions for the products before mass production, and help the products to become reality.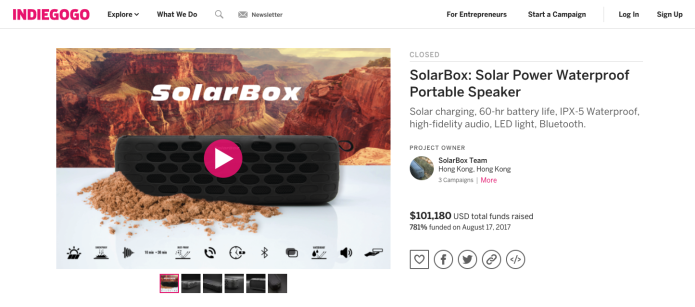 We've 781% funded and raised $101,180 in funds and gained support from 1400+ backers for SolarBox! And it is on Indiegogo's marketplace now. Check it here:
After the success of SolarBox, we prepared for more than a half year for a second generation. Now we are excited to introduce a mini version of Solarbox but more rugged!



1.What is the dimension of the SolarBox Mini, and is it more portable than SolarBox?
The dimension is: 101mm * 101mm *47mm with the weight of 226g. It is mini version of functionally upgraded SolarBox.
2. How to connect my device to the SolarBox with my device?
Long press the power switch and turn the power on. The red and blue Bluetooth indicator will flash alternatively; Search the Bluetooth signal of nearby devices through your device and select "Solar Box". Once the devices are connected, the blue indicator will keep lightening. The indicator will keep blinking when any data is under transferring.
3. Are there any safety tips when using the SolarBox?
Please use charge the SolarBox with DC 5V/1A output; Avoid any chemical liquid; Avoid heating source with high temperature.
4. How to adjust volume?
Long press the song/volume+ button to increase the volume; Long press the song/volume- button to decrease the volume.
3. How to switch songs?
Short press the song/volume+ button to switch to the next song; Short press the song/volume- to switch to the previous song.
5. Are there any safety tips when using the SolarBox?
Please use charge the SolarBox with DC 5V/1A output; Avoid any chemical liquid; Avoid heating source with high temperature.
6. How to answer and dial out phone calls?
When the SolarBox is connected to your smartphone, short press the "answer/play/pause" button to answer the phone call. Short press again to hang up the call. Long press the "answer/play/pause" button to dial out the last call.
7. What is the refund policy for SolarBox Mini?
You can initiate 100% refunds within the first 8 days of backing an Indiegogo campaign.
8. What is the return and exchange policy for SolarBox Mini?
Please note all sales are final.Contributing to a campaign and claiming a perk on Indiegogo is not the same as buying a product online.
9. How can we contact you by email for customer service?
Please feel free to contact us through email when you have any questions concerning hisolarbox@gmail.com