Personal recreational drones range in volumes, from the smallest of palm sizes to that of a meter or more. with the 'PITTA' drone, for the first time one is modular and transformative to offer true versatility in the ways you capture your experiences. the ball-shaped device, which measures 170mm and weighs 200g, is not only aerial but also handheld, wearable and mountable. it is a complete system compacted into a single, snitch-like configuration.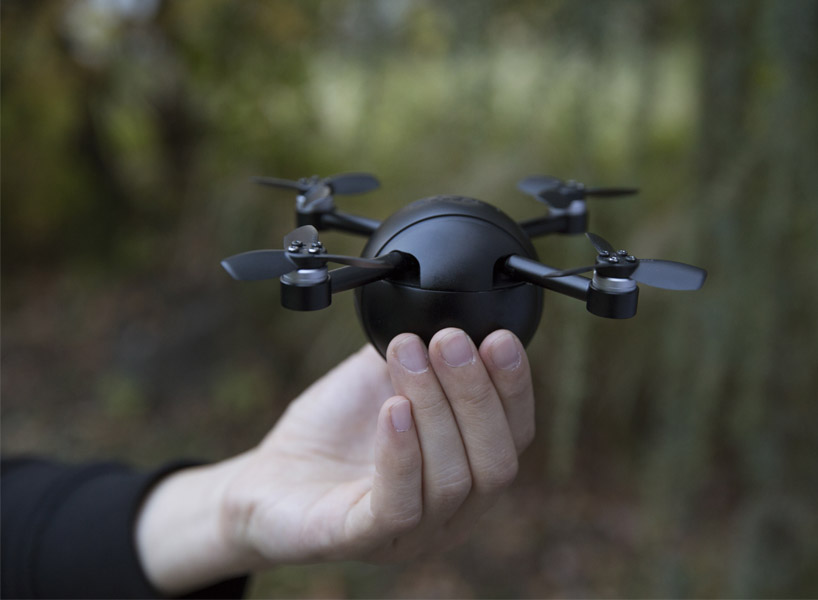 the 'PITTA' comes as a combination of camera, drone and action cam module, where its accessories, such as its wings, can attach via a magnetic snap and twist-to-lock design. this system enables the device to switch between aerial and ground modes seamlessly, quickly and easily. as part of this, 'PITTA' features auto follow for recording images and videos on the move, 1-click-flying for first time pilots, manual flight interface for experienced users who want specific routes, and home security mode that, once docked into its charging cradle, can stream live pictures of your house to your mobile devices.
The small drone offers 15 minutes of continuous flying time, whilst over 100 minutes as an action cam. when in these modes, the device captures moments with 4K and 30FPS technology, all of which can be stored on its internal eMMc memory.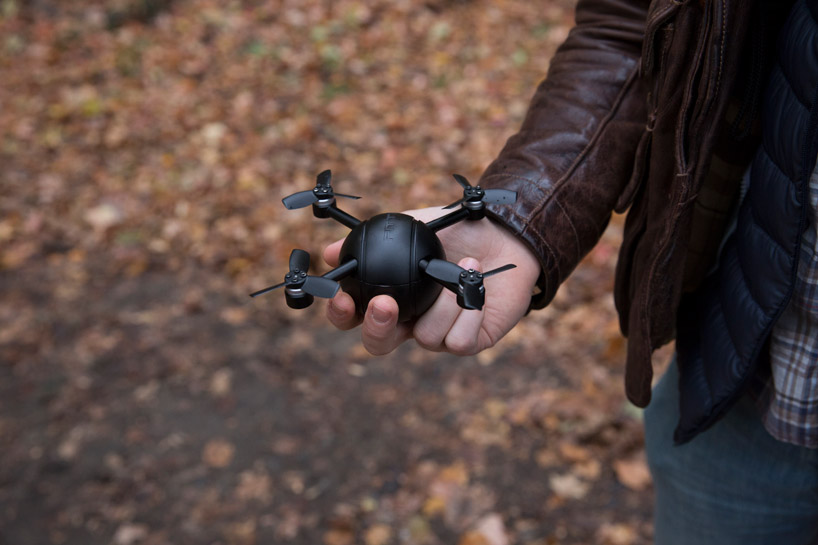 PITTA is a modular transformative drone that enables true versatility in a way that you capture your experience.It's not just aerial, not just handheld, not just wearable or mountable, it's all of these. It's a complete system packed into a single device.
Out of the box, you get a camera, drone module and an action cam module to be able to get the collection of compelling clips in different points of views.PITTA offers a design that is easy and intuitive for everyone – even for hobbyists and first time users. It's light, portable designs make it easy for PITTA to fit right into your lifestyle.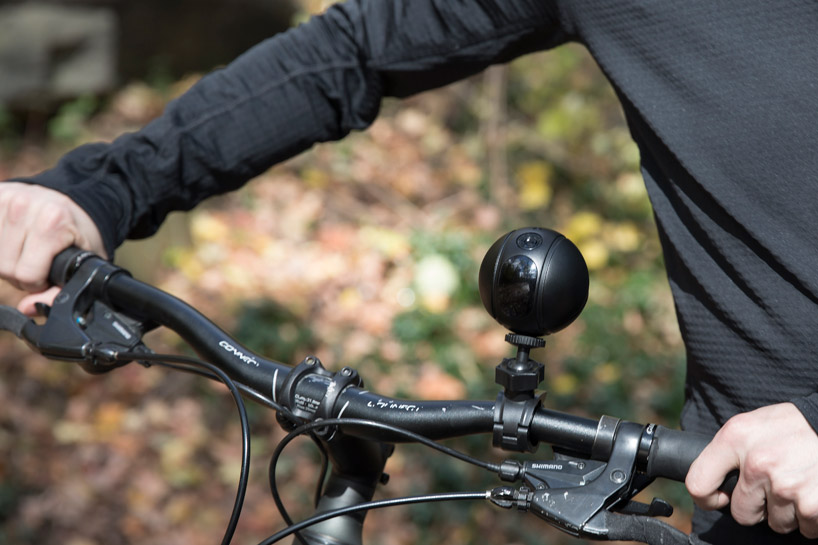 Furthermore, you can dock the PITTA onto the charging cradle to use it as a live streaming home security camera on the daily basis when you are between adventures.
Funding campaign has been started in Indeigogo for this beautiful invention…….