When it comes to cycling, a helmet is one of the most important parts of your gear. However, carrying a helmet around, especially when you are commuting to work, can be a major hassle. They do not fit in your backpack, they are bulky and they knock around a fair bit. Enter Morpher, the folding helmet designed to address all these needs .Morpher is the world's only flat-folding helmet, making it easy to cycle safely at any opportunity.Simply fold it flat and store it in your bag, backpack or briefcase when not in use .it is Ultra-portable, Convenient & Safe.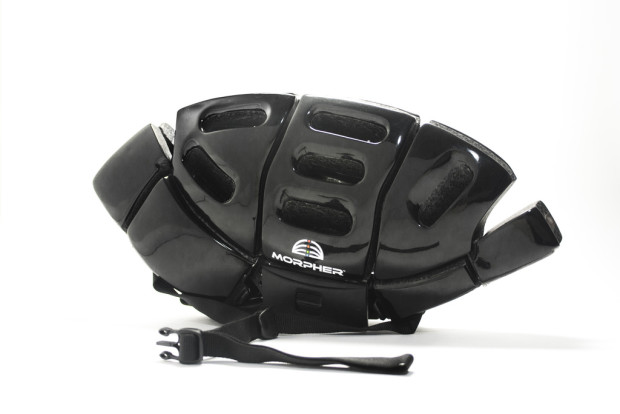 it's inevitable that as more people take to the road on a bicycle, more people will have accidents. When head meets road, vehicle or pavement without a helmet on it's generally pretty messy… and sometimes fata. So morpher's has been made withhan intention to provide full security and safety.
Morpher has been designed to exceed all relevant safety standards. Morpher is initially aimed at all cyclists; especially those urban ones who find normal helmets cumbersome to carry around all day. Eventually it will also be marketed to other users of sports safety helmets (skiers, skaters, snow boarders, hockey players, horse riders etc).
At Morpher, not only do we want a safer planet but we believe in a greener one too, so most of our helmet's components are recyclable. We've won a load of awards around the world and have thousands of customers who rave about us and love their Morpher helmets.
Morpher is a stunning new concept in helmet convenience. It folds flat so that it is incredibly easy to carry around and when folded it's WAY smaller than traditional non- folding helmets. It is just as safe as an old style rigid helmet and has passed all relevant safety criteria for most of the world