#Update: 100K Stretch Goal Reached, Unlock Charging Case, Thank you all!
#Update: Over 50 % funded in 24 hours with Guideline for choosing frames and lenses.
—  Meet LET Glass —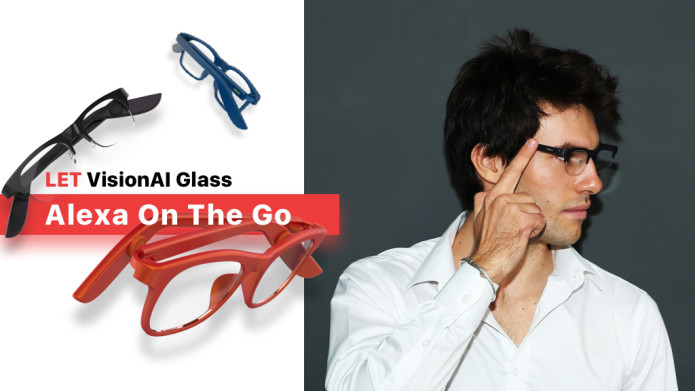 Meet LET Glass, the innovative spectacles that combine headphones and glasses to offer you the most convenient solution for audio entertainment and visual protection. More than just a pair of glasses, LET Glass allows you to use your cellphone without touching it and control your smart home devices like Amazon's Echo. Additionally, LET Glass is available in different lens and frame options to meet everyone's needs.
—  At a Glance  —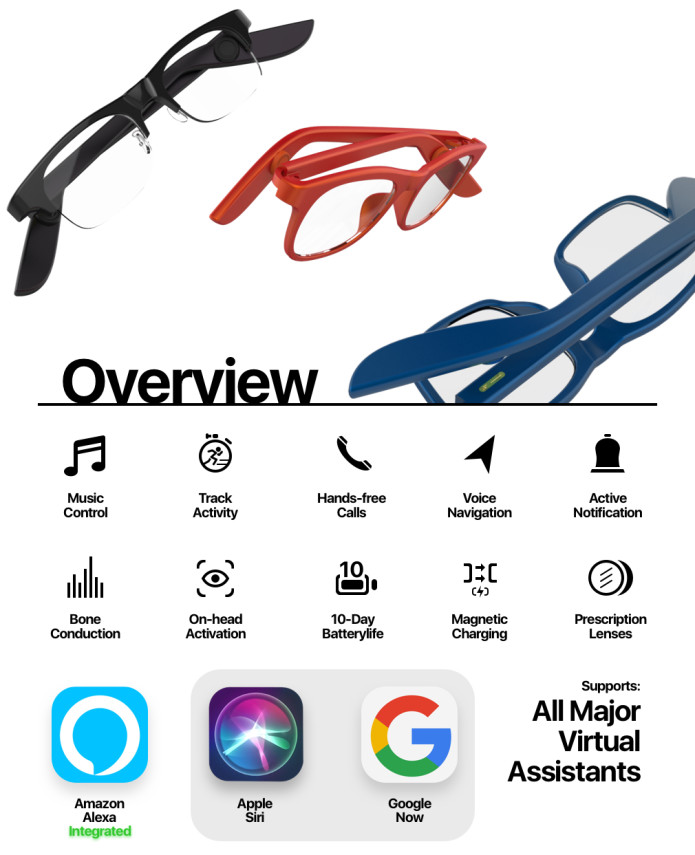 By integrating Alexa and activating Siri or Google Now, LET Glass lets you control smart home devices, search online information and make phone calls, simply by talking to or tapping on your glasses.
In The Press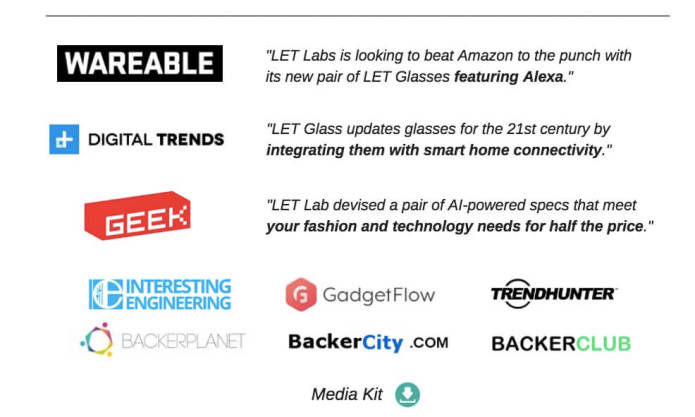 Dismiss Your Headphone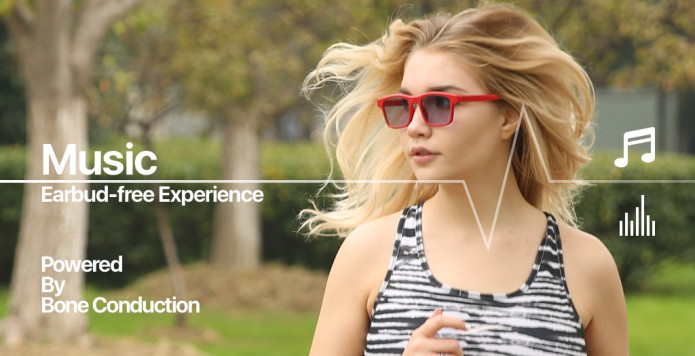 Always worrying about dropping your headphone during sports or being bothered by the tangled cords? LET Glass is embedded with bone conduction earphone to offer you a wireless listening experience tailored for outdoor activities.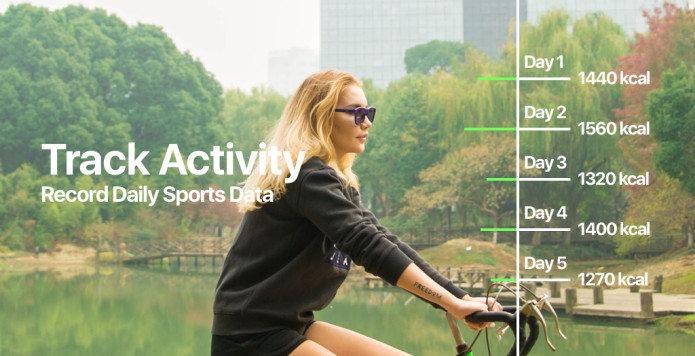 Meanwhile, it will track your steps, distance, and calories burned, and keep a record of your activity results.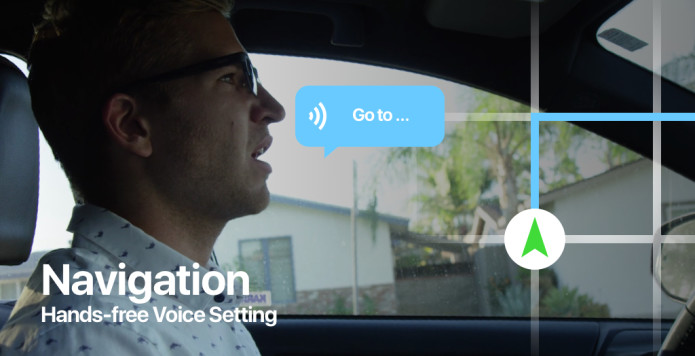 Moreover, it can provide GPS directions, weather reports, and accurate time, so that your attention is focused on the road and avoid unnecessary distractions.

—  Protect Your Eardrums  —
Human eardrums are extremely sensitive. Listening with bone conduction earphones minimizes the potential damages a pair of traditional earphones could cause to your hearing ability.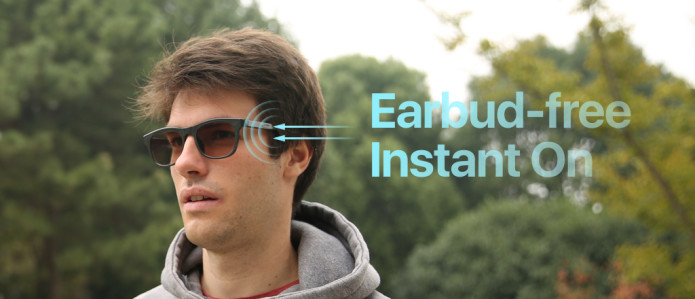 —  Unblock Your Ears   —
Bone conduction earphones allow you to listen to stereo sound without blocking your ears. You are able to stay aware of your surroundings. Enjoy a safer audio experience.

—  About Bone Conduction  —
Most of the sound we hear is actually sound waves transmitted through the air eventually reaching our eardrums. The sound waves make eardrums vibrate and then transmit the signals into our inner ears. Bone conduction is another way for us to hear the sound. Sound waves are transmitted to the inner ear through the bone vibration of the skull, without reaching to eardrums first. It's like a shortcut to the brain.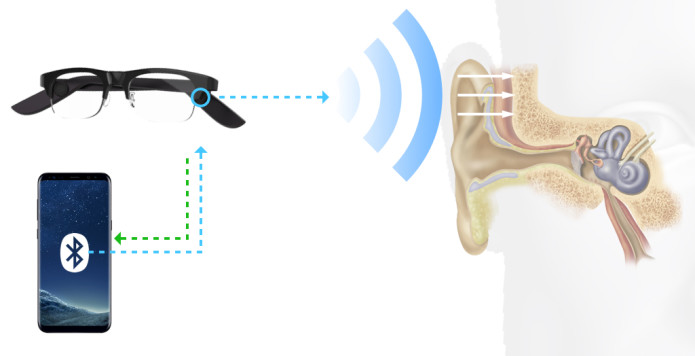 —  Patented Technology   —
Listen to Audio Without Anyone Knowing It
LET Labs contains experts with valuable experience in bone conduction technology and artificial intelligence. Bone conduction technology developed by LET Labs has been granted a Utility Models Patent in 2015 because of its incredibly small size and multi-functionality, so that you can use the almost invisible bone conduction module on your LET Glass to listen to audio without anyone knowing it.
What They Are Saying About LET Glass
"Adjusting the volume and searching the song is as easy as tapping it once!"
"The quality of the sound is really good! And it's really easy to change music!"
"Wow! I can't believe I'm actually listening to music! This is really advanced technology!"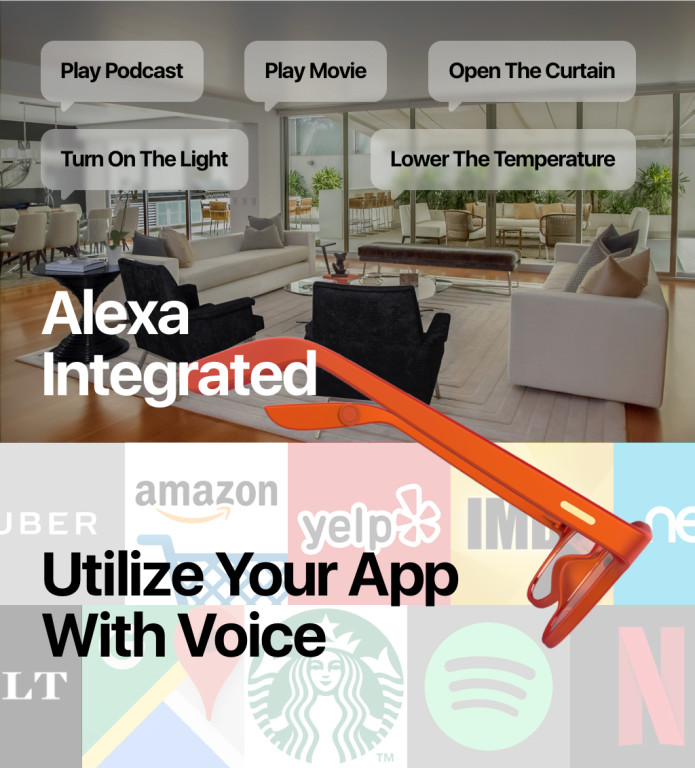 After connecting your compatible smart home devices to the App, you can easily control them with a voice request. Simply speak into LET VisionAI Glasses' built-in mic, and your voice command will be carried out lightning fast.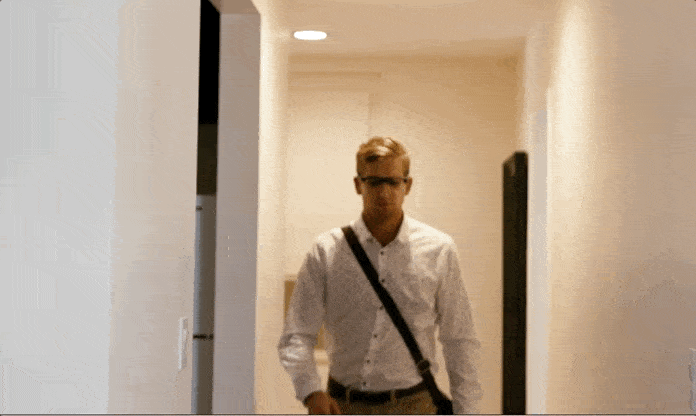 On your way home, you can ask LET Glass to turn on the heating to warm your house or open the garage door to park your car.
Control of your home is no longer limited by your location. LET Glass provides a more flexible means of interacting with compatible smart devices.
 How It Works
Demo Video—Do Whatever You'd Like with LET VisionAI Glasses!
Demo Video—Make Calls and Set Reminders
—  About Voice AI  —
Voice AI is the Artificial Intelligence Technology that recognizes voices and translates them into text instructions based on deep learning and neural networks. The text instructions will conduct a search through a cloud program and big data network and then present the result in the form of voices.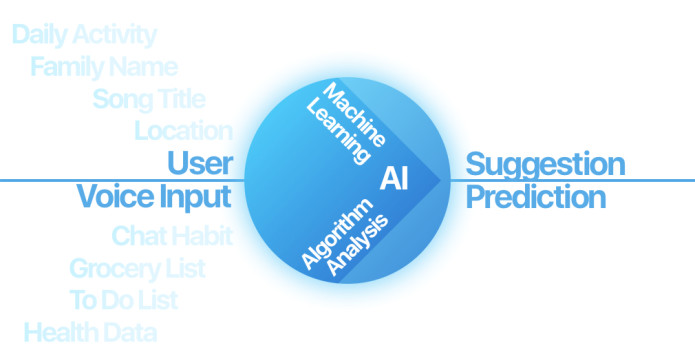 —  Always Learning, Always Smarter  —

The more frequent you communicate with LET VisionAI Glasses, the more familiar the glasses become with your speech patterns and preferences.
What's more. LET VisionAI Glasses can learn to understand your habits and behaviors via the deep learning system. For example, if you ask LET VisionAI Glasses report weather for you every day then after a while LET VisionAI Glasses will automatically provide weather information to you at the time you usually check for weather. And it can also provide you traffic information of the road you often drive on as well as updating you with a restaurant's discount option when you walk by the restaurant.
AUTO Switch via Detection Sensor
LET VisionAI Glasses detects your motion. They automatically turn on when you put them on your head and power off when you take them down.
Infrequent charging is what we aim for. LET VisionAI Glasses features long-lasting batteries. Standby time is up to 10 days.
  = ZERO Waste VR-Ready Package =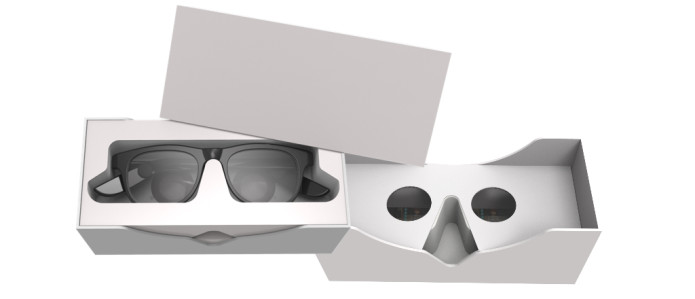 LET VisionAI Glasses were cleverly designed to transform the box into a pair of VR glasses like the Google Cardboard. We made ZERO waste one of our design initiatives, so we designed the packaging to minimize waste and enhance the user experience.
= Magnetic Charging =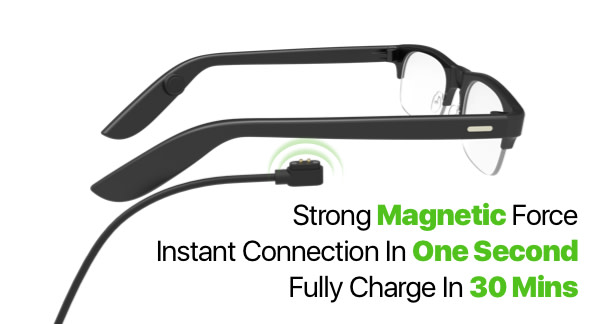 Different from traditional charging cable, a magnetic connector enables fast charging with effortless one-hand charging connection. When you place the connector near the glasses leg, it automatically sticks to the port on it. This small and slim magnetic charger makes interaction with LET Glass even simpler and easier.
LET VisionAI Glasses have a built-in Lithium-Ion battery battery. As usual, the typical estimated life of a Lithium-Ion battery is about two to three years or 300 to 500 charge cycles, whichever occurs first. One charge cycle is a period of use from fully charged, to fully discharged, and fully recharged again.
= Sleek Design =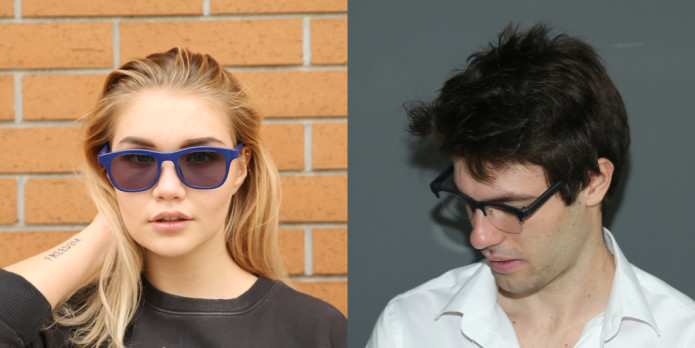 = Valued beyond its Price =

   Choose Your Glasses
We're partnering with an FDA-certified lens manufacturer to provide you with the lenses you need.
—  Frame Options  —
LET Glass comes in 3 choices of frames: Basic, Modern and Vintage. Each frame reflects a unique lifestyle and personality. You can select the frame that best mirrors your characters, and wear them as a functional accessory.

Note: the BASIC comes with half frame, the MODERN is round, and the VINTAGE is somewhat square. You can choose the style according to your preference.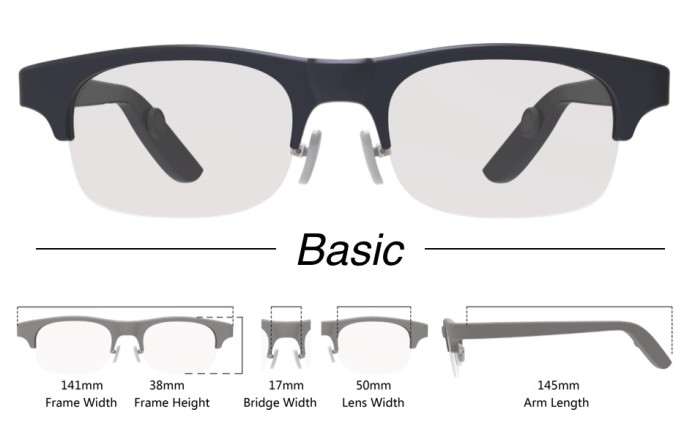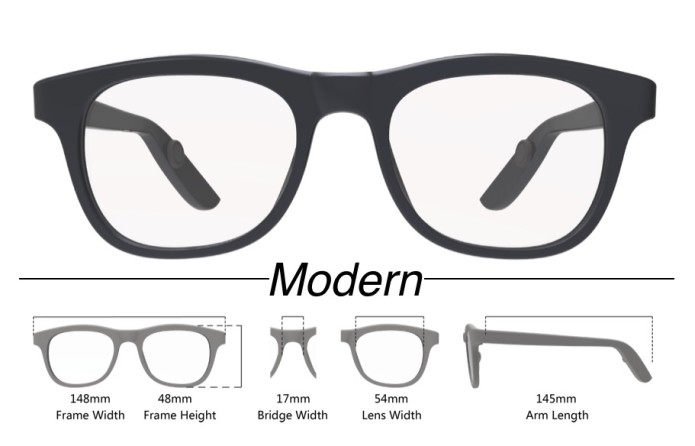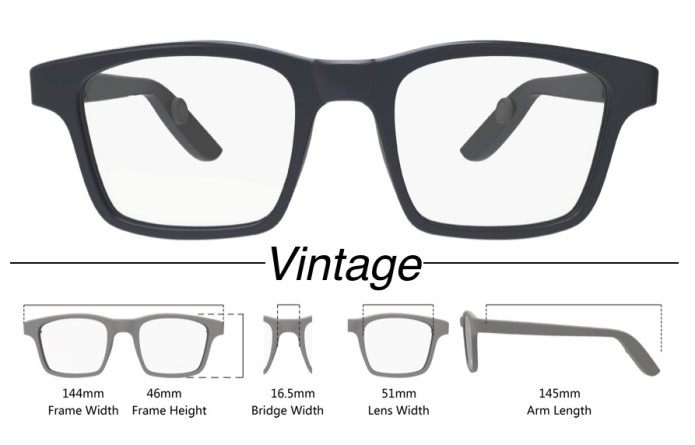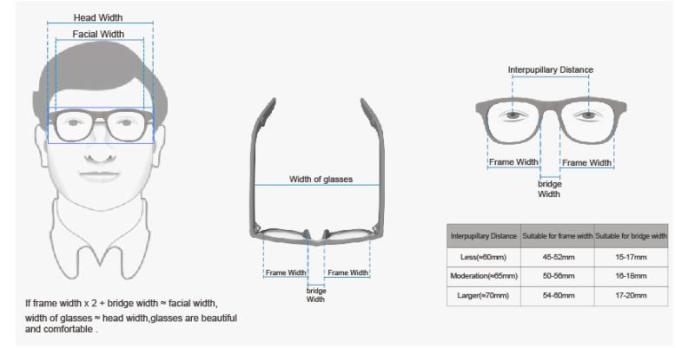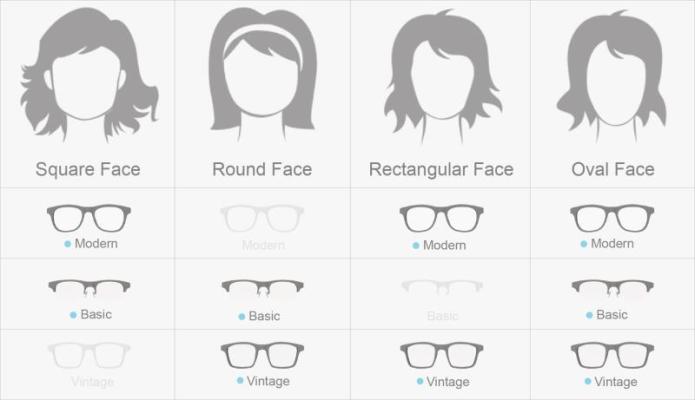 — Lens Option  —
We designed different types of lens for LET VisionAI Glasses. If you have been bothered by blue light emitting from the computer screen, a pair of blue light filtering lenses could shield your eyes from the harmful effects.

If you want to get rid of glare reflected from natural light, polarized lenses could be the solution.

If you are a fan of photochromic transition lens, they are offered as a premium option. You could add a single prescription to photochromic transition lens or just keep it as plain glasses.

After our campaign closes, we'll send out a survey for you to customize your prescription lenses.
Specifications

What's In The Box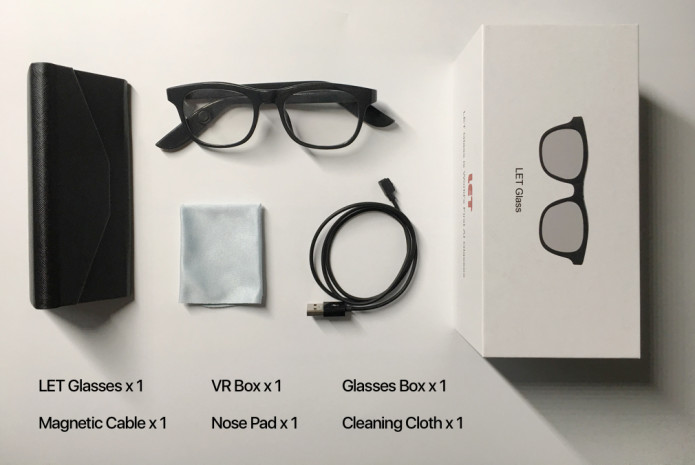 Perks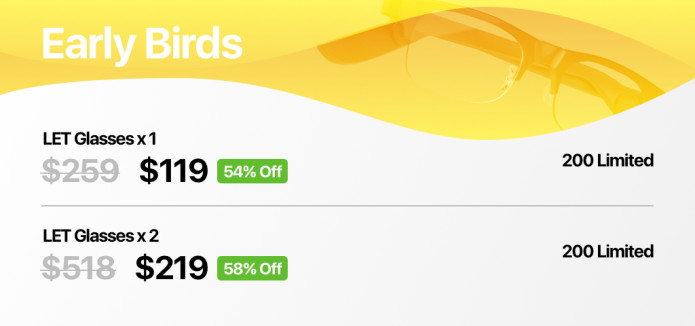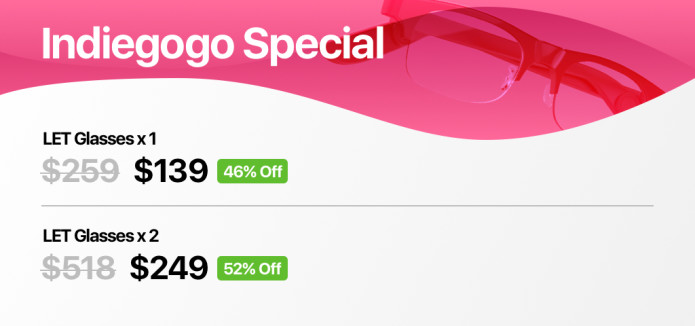 Timeline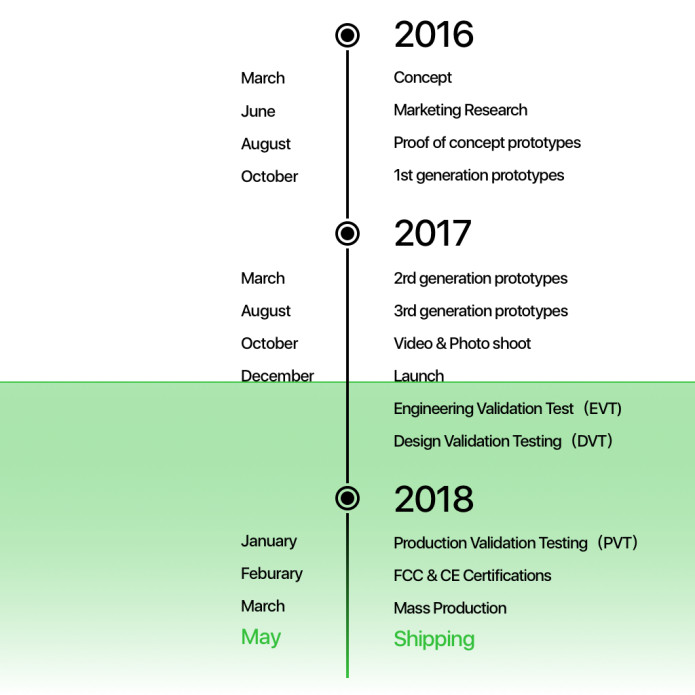 Product Story
—  Aim for Key Values and Utility  —
Remember the last time you went jogging? Your phone was well fastened to your arm with the wired earbuds placed in your ears. As you ran forward, the wire from the earphones likley kept getting in the way of the natural swing of your arms. On the flip side, a small pair of bluetooth earbuds could fall out of your ears and get lost while exercising. And if the sun was out, you likely wore a pair of sunglasses to deflect some of the glare coming from the sun's light. Now there is a new product that combines earsbuds and glasses into one revolutionary device: LET VisionAI Glasses.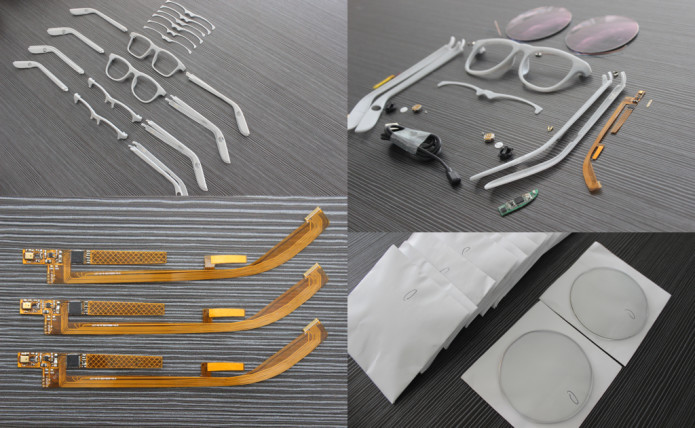 Testing and debugging
LET Lab designed a pair of glasses that integrates voice interaction, calls and music to meet the challenges of an active lifestyle.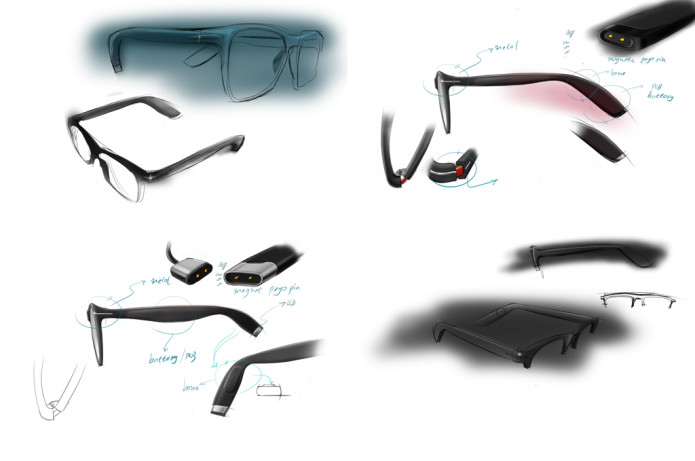 With LET VisionAI Glasses, you no longer have to worry about getting distracted while driving when you want to activate the GPS navigation system. And you can quickly answer an incoming call without scrambling to find your phone. By simply tapping it, LET VisionAI Glasses make multitasking a simpler and more efficient process.
About the Team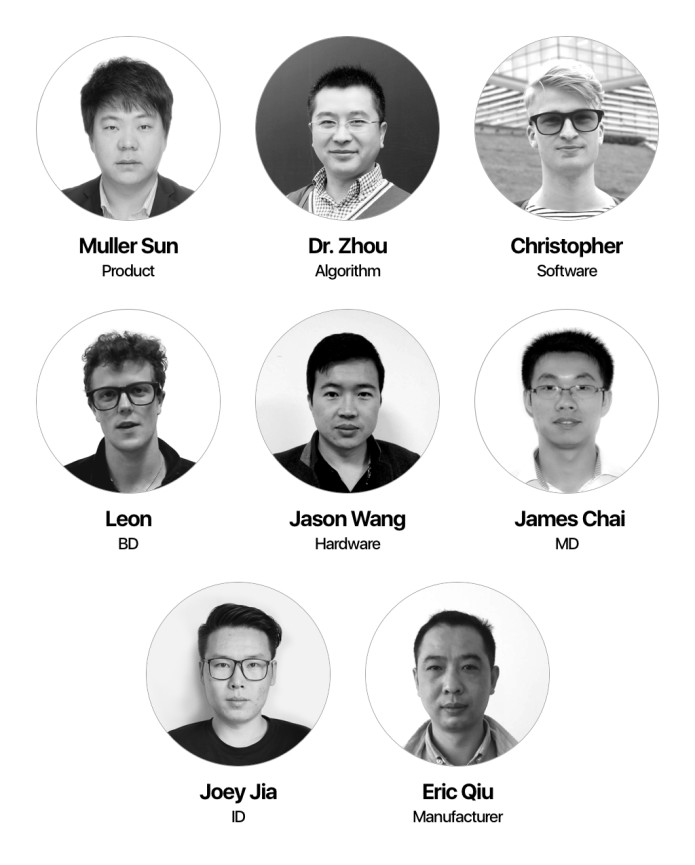 We're a startup company focusing on smart hardware development, aiming to build the highest-quality and most cost-effective audio-visual products for consumers. Our team gathered a group of innovative engineers who have years of experience in the manufacturing and development areas.
Inspired by the AI technology, we designed LET VisionAI Glasses to re-define what a pair of glasses can do. As our research keeps moving forward, more cutting-edge consumer products from LET Lab will improve your life!
Campaign by

FAQ
Q: Will Bone Conduction Harm My Brain?
A: Bone conduction is a very common phenomenon. For one, when you covered your ears, you can hear the sound of your voice through bone conduction. For another, some bone conduction hearing aid has been approved by FDA, suggesting that it will not do any harm to human body.
Q: Are the glasses waterproof?
A: LET Glasses come with an IP65 waterproof rate, which means they can be used in an outside setting and are water-resistant but they are not waterproof and are not suitable to be submerged.
Q: How long is the battery?
A: The standby is 10 days. For normal use like taking phone calls and listening to music for 1 hour per day. It can last 2-3 days.
Q: When the prescription details and survey will be required?
A: We will send a survey as soon as our campaign ends to confirm shipping address and prescription details, but you will still be able to edit your information before we ship in May 2018.
Q: What's the differences between the different frames? How can I choose between them?
You may find the size details of the 3 frames under the section "Choose Your Glasses" of our campaign page. To specify, the BASIC comes with half frame, the MODERN is round, and the VINTAGE is somewhat square. You can choose it according to your preference.
Q: I have myopia. I need to wear glasses with prescription lenses. How can I get them?
A: After the event, we will send out a questionnaire asking for each backer's prescription information and our lens manufacturer will produce the lenses according to your requests.
Q: Which type of lenses should I choose?
A: If you have myopia, then choose the photochromic transition lens with a prescription, if you do not need to correct vision and prefer to wear them as sunglasses, you can choose non-corrective photochromic transition lens. If you like outdoor activities, you can choose the polarized lens.
Q: Can I replace the original lenses with my own lenses?
A: It depends on which frame style you choose. BASIC is half-framed, so basically you cannot change it on your own. You need to find a professional for the exchange. The other two styles (MODERN and VINTAGE) are full-framed, and you can change them by yourself with our interchangeable lenses. For example, if you need to change the blue-light-filtering lenses to the polarized lenses, you can change it by yourself.
Q: How can I choose the style and color of the glasses? When can I choose them?
A: After the campaign, we will send a questionnaire to each backer to collect your preference request and other related information.
Q: What is the range available for prescription lenses?
A:   SPH: 0/-8.00 CYL: 0/-2.00
Q: Are there more lens options in addition to the polarized lens and the regular/corrective photochromic transition lens?
A: Currently we only offer these three types of lens, since they are the most commonly used lens type.
Q: Can I use it as my headset?
A: Yes in most cases. The bone conduction technology transfers sound through the bone of our skull, so it does not block our ears. You can still hear the surroundings while listening to the sound from LET Glass, assuring you a safe experience.
Q: Are there lens for correcting astigmatism?
A: Yes. You can choose the Photochromic transition lens and specify the degree of astigmatism (0~-2.00) you need in the questionnaire we will send you.
Q: Is there a warranty?
A: We provide a one-year warranty for product defects
Q: What types of phones are LET Glass compatible with?
A: LET glasses are compatible with phones with an Andriod or iOS system.
Q: Does it come with a charger?
A: No. but it comes with a magnetic power cord with a standard Type A USB interface.
Risks and Challenges
1. Glasses Prescription
We provide prescription lenses for photochromic transition lens. It is a big challenge for us because everyone has a different degree of myopia, different IPD, so every pair of glasses is customized. To solve this problem, we need every backer to provide us the correct prescription, including the degree of myopia, the degree of astigmatism, IPD and other related information.
2. Shipping Risk
Since our AI glasses are electronic products that contain lithium batteries inside, shipping by Air is not an option for LET glasses going to certain countries. Backers from these countries have to expect a longer delivery time, since their packages can only be mailed by Sea.
3. Regulatory compliance
In the United States, myopia glasses are considered medical devices that require FDA certification. Our lens has FDA certification, but we need to apply for FDA certification for the frame. We will work with our manufacturers to obtain the FDA certificate.
4. FCC/CE
Up to now, we have completed production and functional verification of the prototype. We will then go through FCC / CE testing and certification. In this phase, it is possible that we identify some unexpected design flaws. If it happens, we have to optimize our design based on the testing result.
Promoted By