IronCloud is engineered to make life easier and to help you exceed your goals. Intuitive A.I. training technologies built into this robust and stylish watch keep you on track while providing you with instant health metrics, weather and GPS updates, and keeps you in touch with the outside world.
Competition is the key to breaking records. The IronCloud features an innovative Virtual Opponent to help motivate you to run faster and keep pace. Set the speed you want it to run alongside you, and you're off to the races!
The IronCloud features a variety of sport modes for your favorite indoor or outdoor activities. Included with the IronCloud:
Outdoor Running
Treadmill Running
Hiking
Climbing
Pool Swimming
Open Water Swimming
Biking
MTB
With each of these sports modes you can monitor and track various metrics including physiological metrics, running dynamics, and fitness tracking features to ensure you're staying on top of your goals.
We are hard at work integrating new sport modes that will be available via software updates in the future.
Your heartbeat can tell a lot about your activity levels. The IronCloud features a wrist-based Valencell heart rate sensor allowing you to track your day-to-day heart rate along with your activity levels during exercise.
An intelligent watch requires an intelligent app. The IronCloud pairs seamlessly with the Geekery Fitmix iOS and Android app to allow users to monitor their performance, watch workout tutorials, connect with other users and even listen to music.
Using the app is easy, and allows for a hassle-free way to change the IronCloud's settings, check progress reports, and create customized training programs.
To get the most out of your workout, elevating your heart beat at a consistent pace is essential. The Training Zone will allow you to maximize your results by carefully matching your personal goals to the appropriate Training Zone.
There are five different Training Zones:
Whatever your goals are for any given workout, ensure that your heart rate is up to speed.
Stay on top of your daily performance and goals with the IronCloud. The IronCloud will track and monitor your:

Additionally, you can set Target Steps and Target Calories and receive a notification whenever you meet your goal.
The IronCloud also sends an alert every 45 minutes to remind wearers to stand up and stretch and walk around to help combat the adverse effects of prolonged sitting.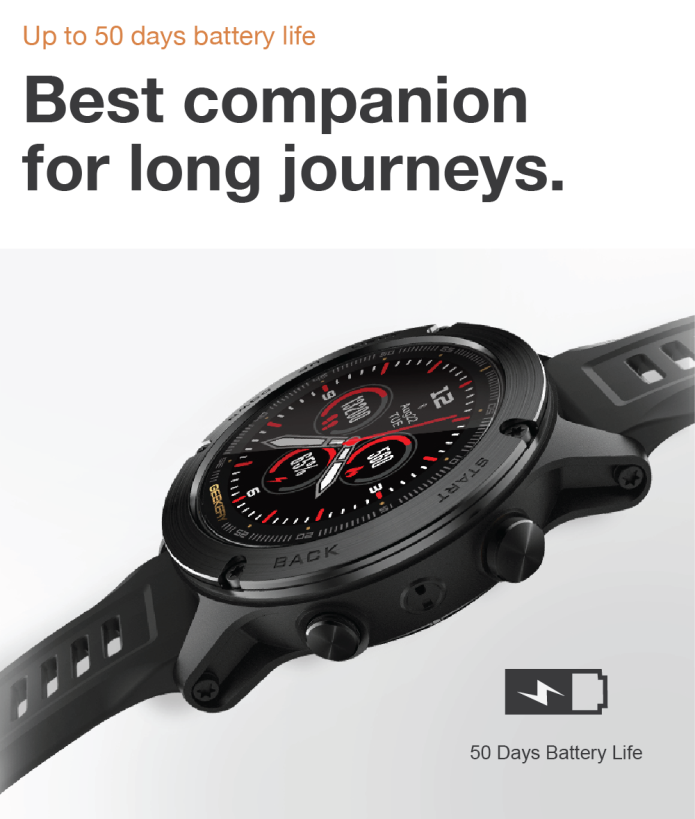 Energy Saver Mode:  Up to 50 Days.
Time Mode:  Up to 30 Days.
Sports/GPS Mode:  Up to 30 Hours.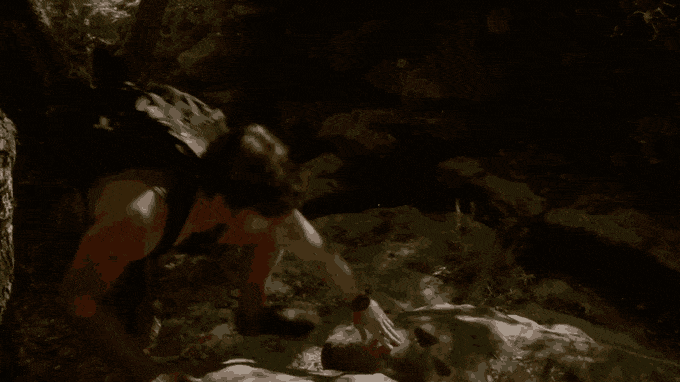 In a world of smartwatches that continuously need to be recharged, the IronCloud offers a solution. What good is a watch that drains the battery even when just displaying the time? It defeats the purpose. That's why the IronCloud sports a 480mah lithium battery that provides 50 days of battery life in time mode. Additionally, we integrated intelligent power-saving technology into both the hardware and software to help save power automatically.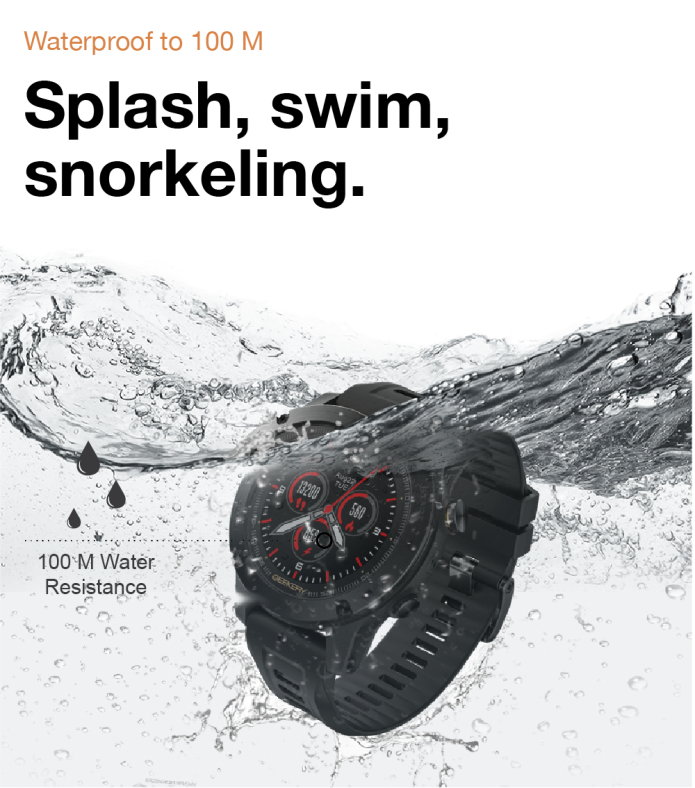 The IronCloud is meant for all sports—even the wet ones. The IronCloud is water resistant up to 100 meters (10 ATM) which makes it safe for most water sports including swimming, snorkeling, and boat racing. Additionally, you can lock the touch screen while in the water, so you don't run into any accidental taps or swipes.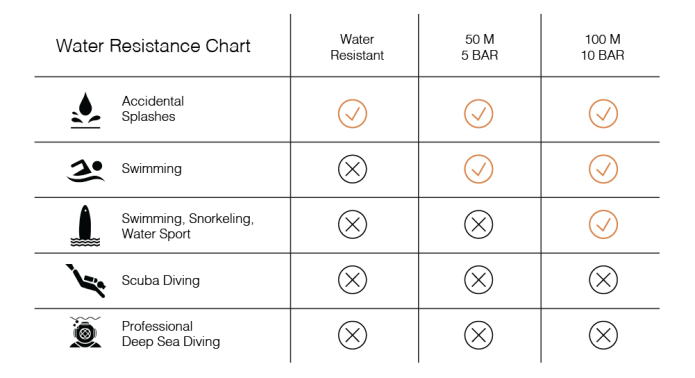 If you aren't into water sports, no problem—the IronCloud is still safe for regular use including handwashing, rain, and accidental spills.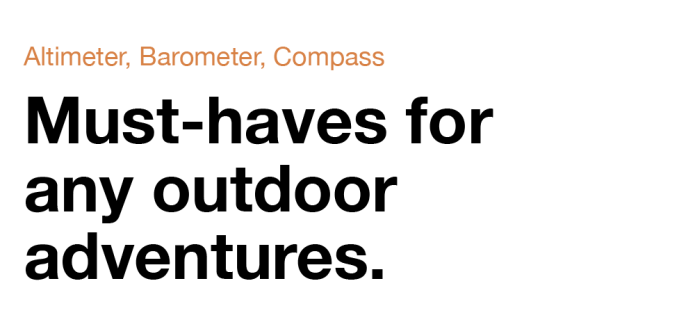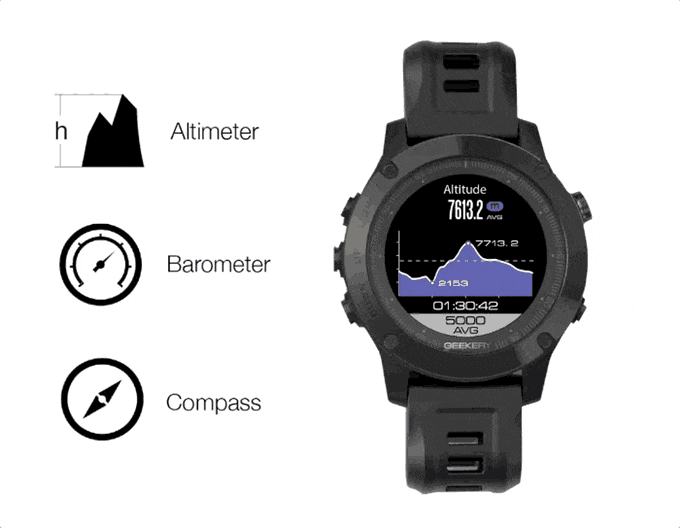 Must-haves for all of your outdoor adventures, the IronCloud features state-of-the-art tools to help you better understand the world around you. Built into the IronCloud are a compass, barometer, and altimeter. The watch also features a highly-accurate stopwatch for timing your next run or workout down to the millisecond.
Always know where you are in the world with the built-in Triple Navigation System. This system is comprised of BDS from China, GPS from the U.S. and GLONASS from Russia.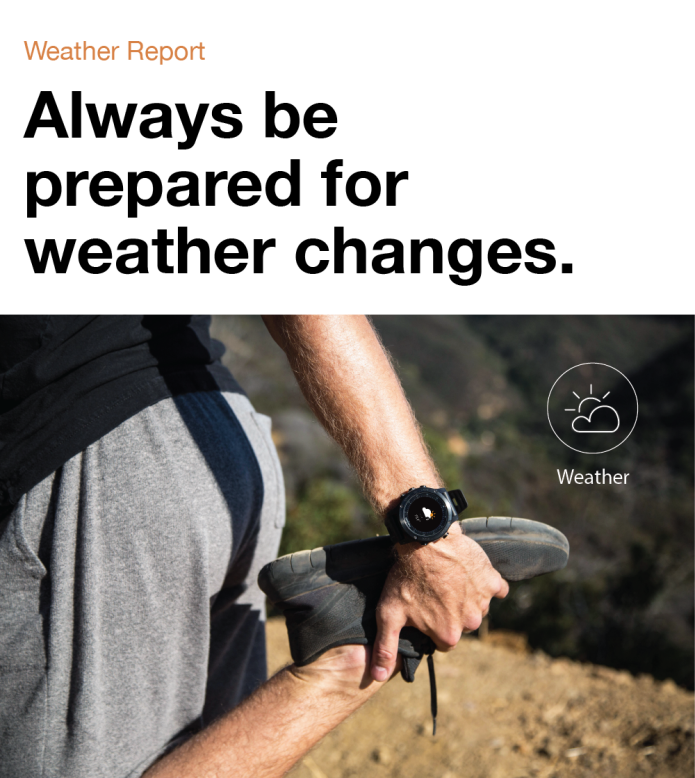 Always stay ready for any weather changes that may come your way. Via the Bluetooth connection to your smartphone, the IronCloud allows users to check local weather forecasts to stay in the know.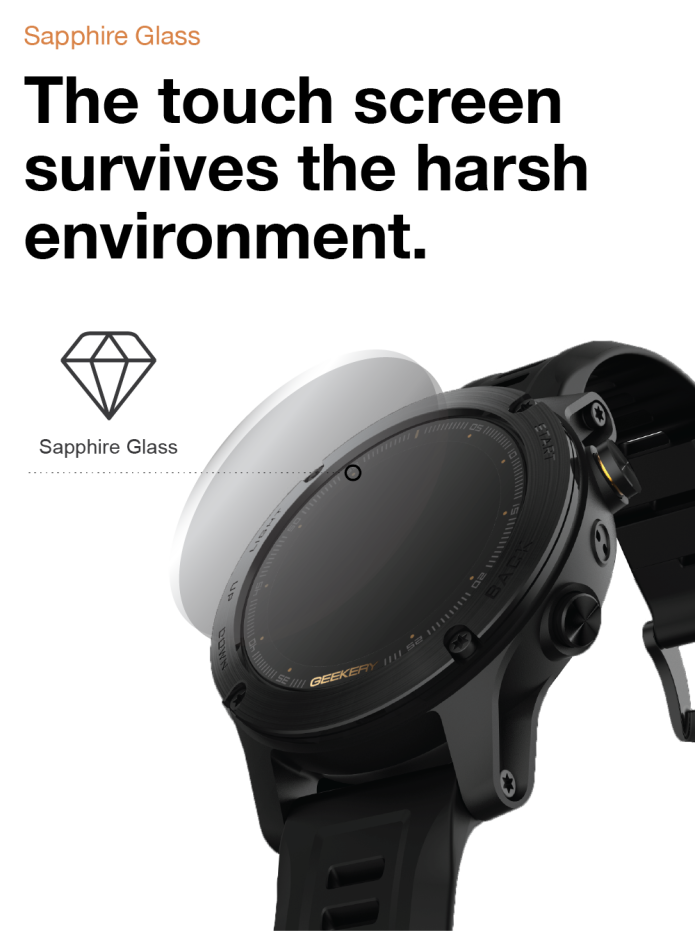 Stronger than traditional glass and used in premium watches for years, the IronCloud's sapphire crystal screen is built to withstand harsh environments and common everyday bumps and scratches. The sapphire crystal is stronger than traditional glass, making it the least prone to shattering and scratching of all materials used in watches.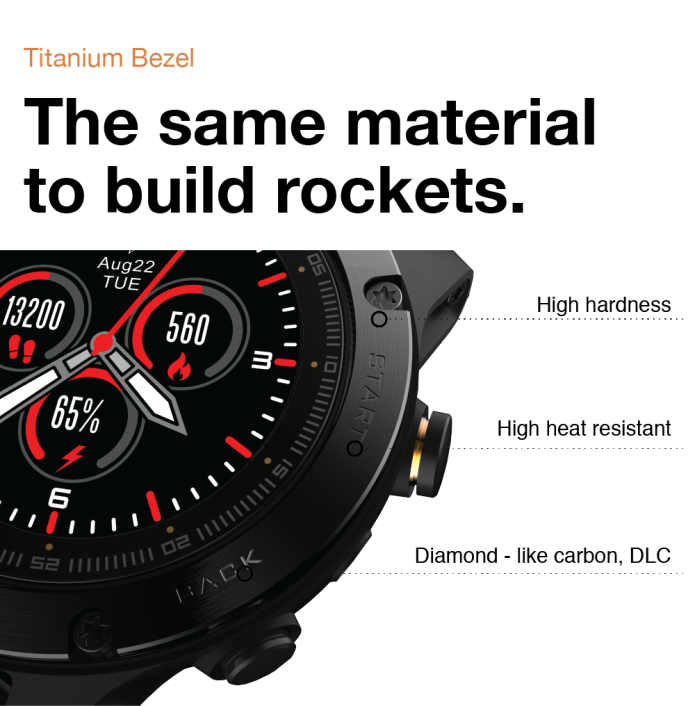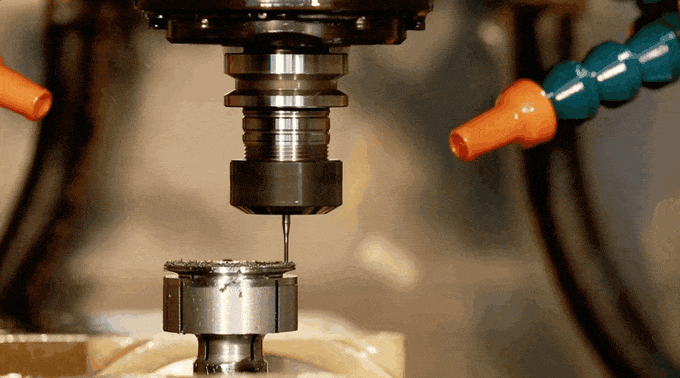 The IronCloud's bezel is made of the same TC4 titanium they use to build rockets. If it's tough enough for the harsh conditions of space, it's more than durable enough for your even most intense workouts outdoors, in the ocean, or harsh environments. TC4 is also hyper-allergenic and is suitable for prolonged exposure to the skin.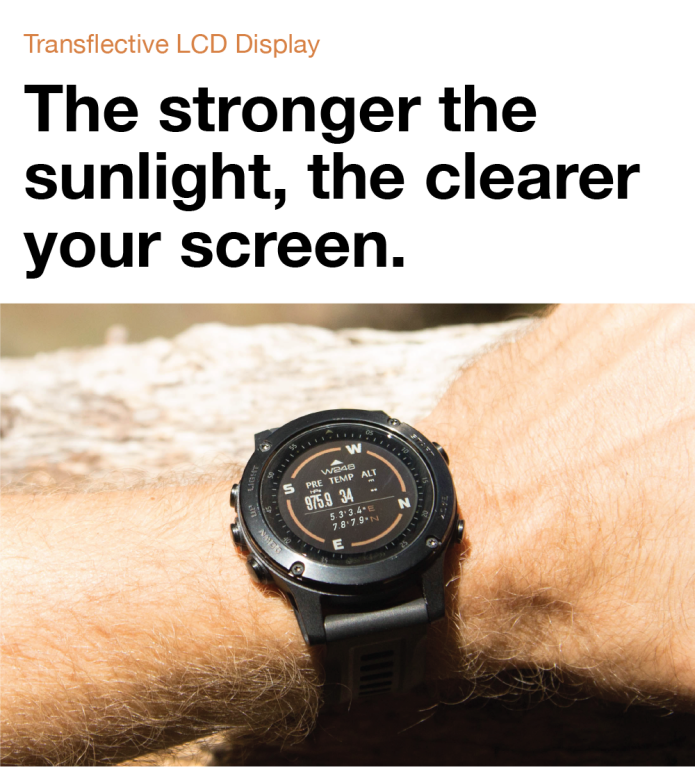 Say goodbye to glare! Transflective displays like the one found in the IronCloud both transmit and reflect light, which virtually eliminates the need for a backlight under sunny conditions which in turn saves tremendous amounts of energy.
Quickly check the time, track your progress, or view notifications under even the brightest conditions such as direct sunlight.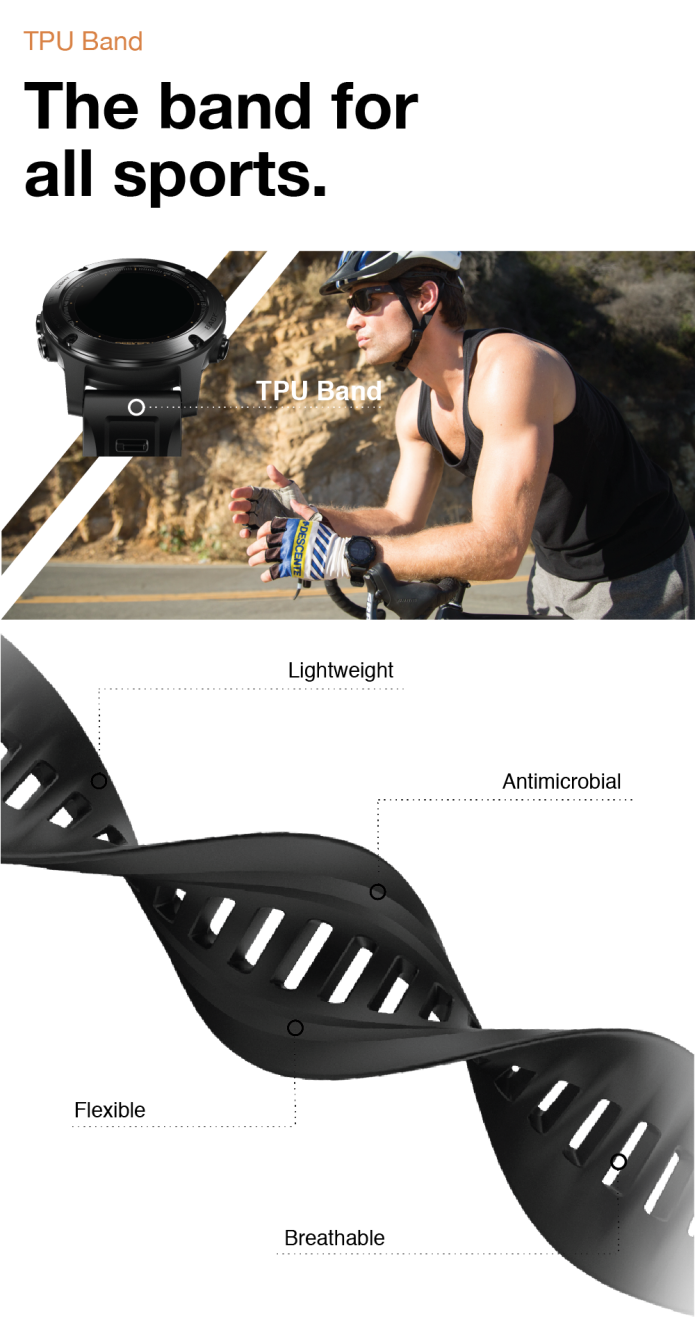 IronCloud comes with the TPU band which is perfect for everyday wear and can withstand water and harsh UV rays. It's super comfortable, made with lightweight, silky smooth material, and perfect for exercising.
Want another band? Just upgrade your perk to the Elite Edition and you will get both a TPU band and a stainless-still band.
The stainless-steel band is more professional and is made of robust components to stay looking sharp and clean for years.
Both bands are easily interchangeable in seconds to adjust to your look on the fly.  Screwdrivers are also included in the Elite Edition.

Pair the IronCloud with your compatible smartphone, and you'll be able to see all of your notifications right on your wrist! Whenever someone texts, calls, or emails you, stay updated instantly! The watch will also notify you of any weather reports or upcoming events on your calendar as well.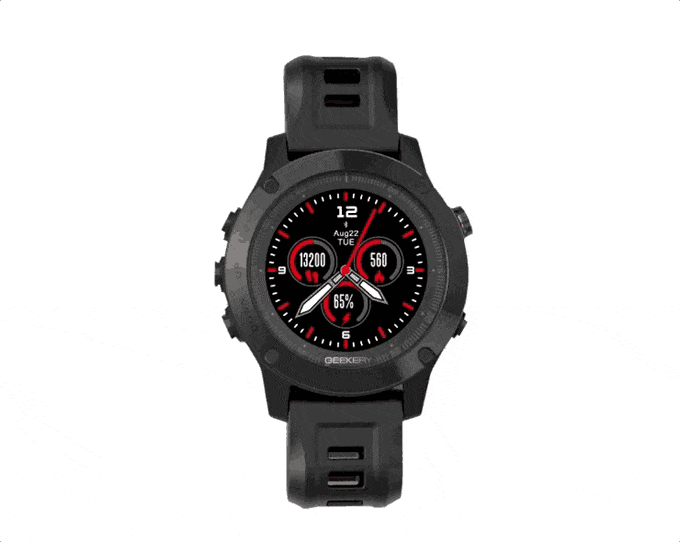 While some companies think that one watch face fits all, the IronCloud allows users to customize the watch face to match their unique style and aesthetic. From flashy to minimal designs, everyone is bound to find a watch face that fits their needs.