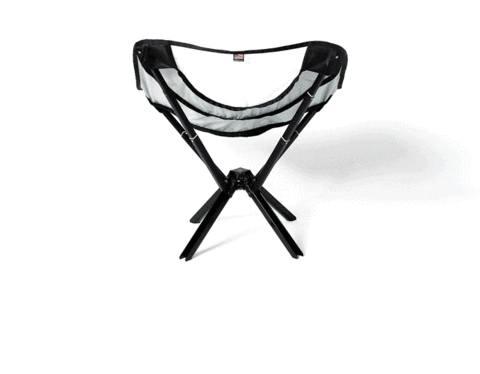 GO CHAIR is a portable chair which can be Folded to the size of a water bottle, with super stable comfort and durability and can be one hand instant set up.
EASIEST SET UP: Comfort and convenience when out and about. From concerts to camping, barbecues on the beach, now you can always have a sturdy chair when you need it.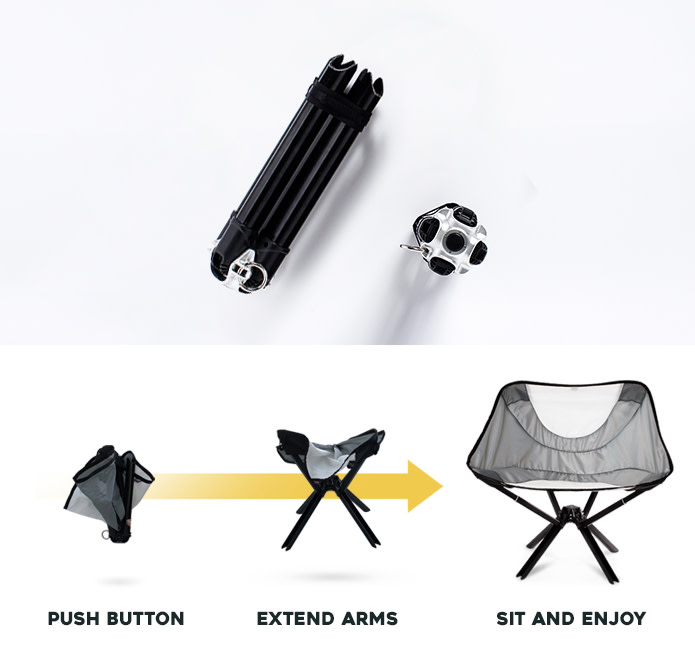 LASTS FOR A LIFETIME OF ADVENTURES: Designed by an expert engineering team and built in the USA using premium materials, GO CHAIR is your comfort companion for life. Its patented design has been tested extensively to deliver great performance in all conditions.
STURDY AND STABLE ON ANY GROUND: The four-legged, tip-proof design keeps you high and dry in sand, mud, and dirt, keeping you stable.  Go ahead and rock it. We promise you won't fall off.