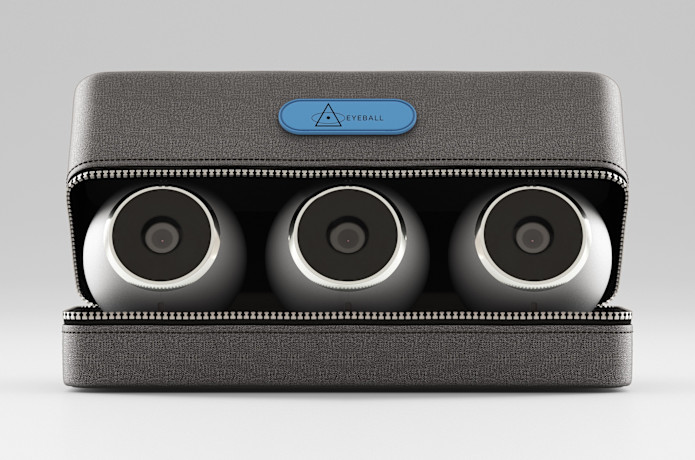 The 1st ever "GoAnywhere" security cameras
Designed to be taken with you…taken with you...

Think about security on vacation, this is where we can be at our most vulnerable!

EYEBALL cams are designed to go with you, so get a notification whilst you're by the pool and keep and eye on the hotel's maid when you get a notification someone's in your room!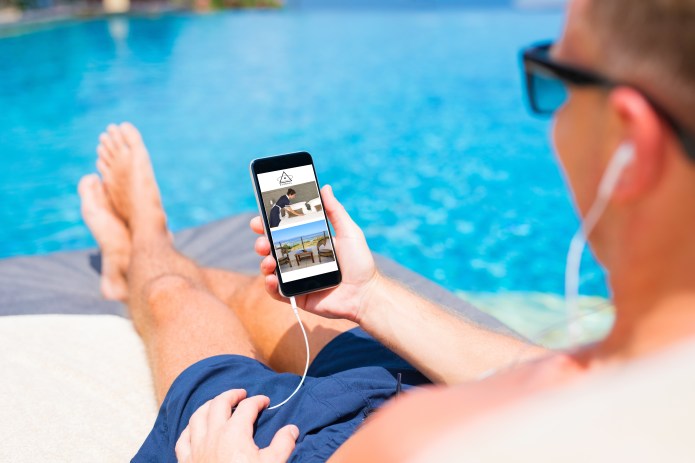 Get 24 hours continual record time from each camera!
With 12hrs from one charge, the charging/carry case has its own 10,000mAh integrated battery pack which will recharge all three cameras to 100% capacity. That's 24hrs recording time each, or 3 days between them!

With this much power, and local storage, it works great as a dash cam! Give yourself 3 days worth of continual recording power before you need to charge up again!
dash-cam, granny-cam, dog-cam, nanny-cam, babysitting, birthday parties, BBQing, camping, garden party, workplace, vacation / hotel room, swimming pool, surprise parties, sunsets, at the beach, sports events, or just at home!
where would you use yours?

We've found that all monitoring devices whether they have facial recognition software or not, send far too many unnecessary detection alerts.
We've created  INTELLIGENT HOME MONITORING
Since your family phones automatically connect to your WiFi network (the same network as your EYEBALL Cams) the app will know that you're at home, so you don't need to be alerted that you've walked into your own kitchen, or anywhere else for that matter.
This is where is gets clever….
Similarly, if there's no verified family member in your house when movement or sound is detected, you will get alerts! You can also get information such as how long they were there for – quite useful if you thought the cleaner wasn't putting in the hours!

EyeMoments auto-capture: noise & laughter:
For those happy & funny candid moments you wish you caught on camera, EYEBALL auto-records on an increase in ambient noise and also detects laughter, saving those moments automatically!

You can view, edit and share these moments straight on to social media or with friends & family 🙂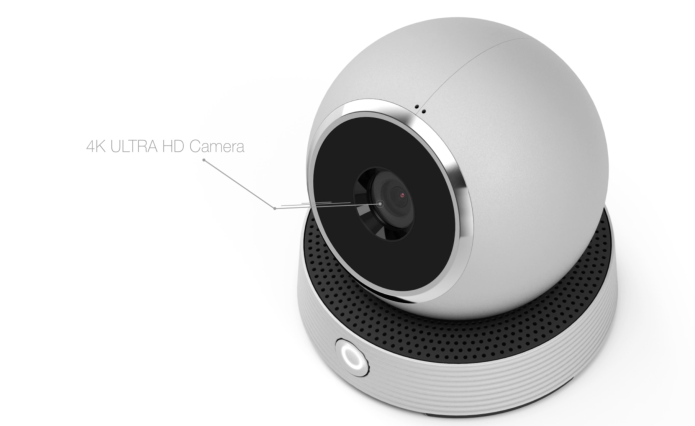 When it comes to security cameras, recording quality really is everything. Thats why we've included a 4K Ultra HD camera. Where other cameras are beginning to offer similar definition, the secret is also storage. You can record the Ultra High Definition footage locally, but also streaming to your phone you can reduce the stream definition to keep your data usage to a minimum.

Wireless charging cameras with 12hrs continual recording
Most security camera devices are fixed, but our lives aren't.

This is where EYEBALL differs, as we've included a 3000mAh battery to provide 12 hours of continual recording backed up to local storage (MicroSD) and to the cloud.


We've been working tirelessly on a design that is both recognisable and stylish for both the EYEBALL cams and the power/charge case.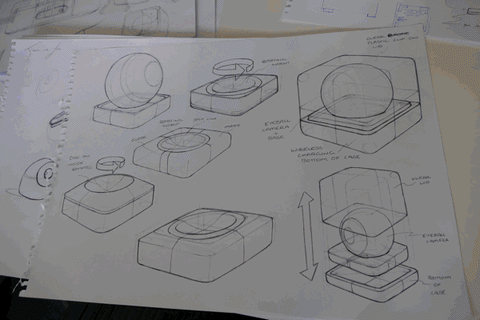 See our prototype cameras in action below, and a preview of how EyeMoments edits & shares: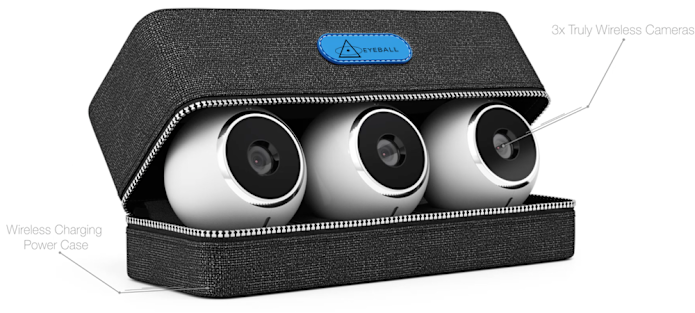 So where would you use yours?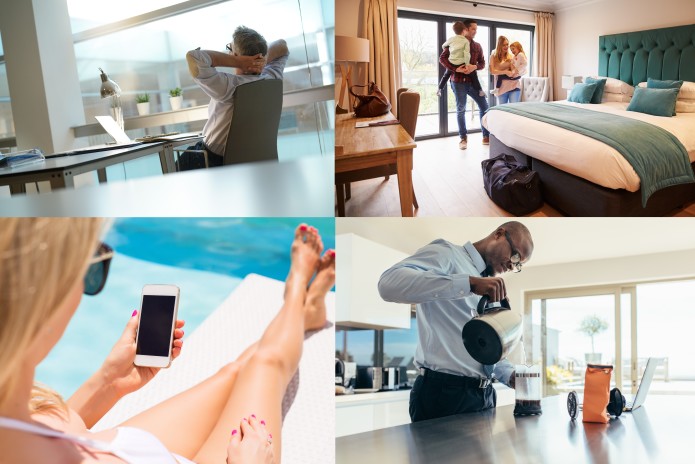 So who are we?
Well, firstly our team has completed and fulfilled over $1million across multiple campaigns. We fully understand the challenges of CrowdFunding – we've seen campaigns that have let backers down and we will not be one of them!

Our team:
Entrepreneurial management team with proven track records of fulfilling new products launched from conception to delivery!
We've been recognised by market leaders, including winning a royal entrepreneurial award for young UK businesses at St James's Palace, London, by HRH Prince Andrew.
Our design team has worked on product creation for massive international brands, and work closely with our electrical engineers to ensure we get the best features in the most compact form!

Well, we've created and launched campaign after campaign, including the first ever charge cable to tow a car, yes THAT WAS US! Over $1million in CrowdFunding to date.

What We Need & What You Get
We want to launch the first truly "GoAnywhere" security cameras and we'd love you to help us get it there!
We're ready to go ahead with taking the working prototype models to mass production, and to begin working on the support app and its unique features.
We're familiar with Indiegogo, and no campaigns get anywhere without our backers, so the discounts are AMAZING! The way we see it, you're helping us realise our dreams so we're aiming to raise the required capital to take the product to market, not make big profits.
Risks & Challenges
The technology to achieve what we've created is out there, people just haven't yet packaged it in a way that gives us the most from our security devices. We don't see any challenges in the production, our focus is on the usability and functionality of the app!

 Learn More