BackerPlanet Member Exclusive Deal
It's time to stop worrying about water damaged earbuds and start bringing your favorite tunes into the water with you. The lightning-fast Bluetooth 5 technology, certified IP68 water, and dust-proof rating, detachable hidden split design, and up to 30-hour battery life make these truly wireless, auto-pairing earbuds perfect for rainy days.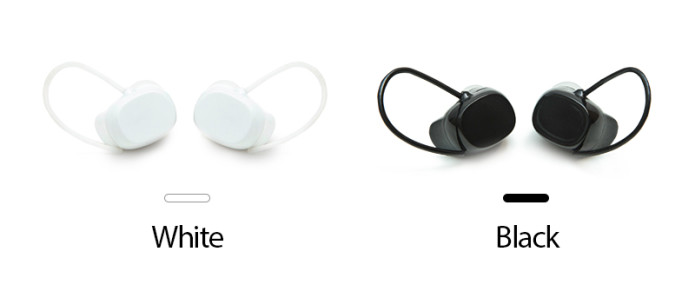 Bring your music everywhere! Listen in the rain, in the shower, in the hot tub or even while surfing! With their IP68 rating, the Dolphin earbuds are 100% waterproof and can be fully submerged in water
With the power of touch and slip, you'll barely have to use your phone screen. The Dolphin lets you do so much with just your earbuds, from playing/pausing your music, skipping to the next song, to answering and ending phone calls.
Using a hidden split ear hook design (which is one-of-a-kind and patented) to rest comfortably and securely in your ear. It can be removed when you require more mobility so you can listen to music whether you are working out, running, swimming, leaning to surf, or even just hanging out in the hot-tub.
The unique and patented split ear removable hook allows the Dolphin earbuds to stay firmly planted in your ears, ensuring they'll never fall out no matter what you're doing.
Using Bluetooth 5.0, the Dolphin earbuds provide you with a true wireless high fidelity experience, offering 4x the range of previous Bluetooth devices with 8x the data at 2x the transfer speed, so you'll always have a seamless connection and a crystal clear audioexperience.
Never worry about plugs or cables again thanks to Dolphin's wireless charging case. Using 5W QI technology that allows you to just place the case down so you can recharge it quickly, and pick it up when you're ready to go.
Enjoy up to 3 hours of regular playback on your music or calls, OR up to 30 hours with the portable charging case, which allows you to charge your earbuds wherever you are, without needing any cables. Charge your case easily with any QI compatible wireless charging plate.
Resources from Indiegogo
BackerPlanet Member Exclusive Deal