BackerPlanet Member Exclusive Deal
As the best alternatives to Philips hue light strips with only 30% price, Aurora, the smart, LED, dimmable, colorful and extendable light strips, would light up your home with your imagination.
Choose from over 16 million colors to set the mood of a room, highlight furniture or fixtures or create architectural features in your living spaces.
The aurora can help to create a right atmosphere for almost any indoor scenes, such as, run them along shelves, under a TV, around room and stairs, or highlight the furniture or wall, etc. Thanks to the flexible material and extendable features, it can either provide long-lasting large ambient light for the whole room or the small atmosphere for the private corner.
Compatible with Google Assistant and Alexa, Aurora give the users the opportunity to give some creative flair and make something smarter and more special.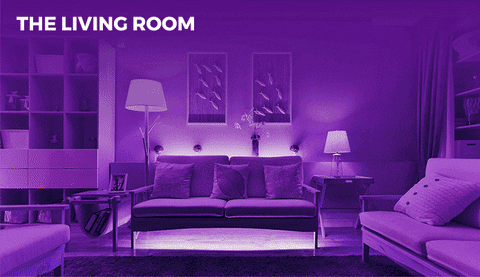 Yeelight Aurora could be applied to various areas of our daily life. It could improve the atmosphere of your home to provide you and your families a happy time. In addition, to enhance the illuminating brightness of your house, it could notify you to do whatever you plan. With the beats of music, Yeelight Aurora even could change colors.
BackerPlanet Member Exclusive Deal