Capture amazing images in any conditions and get complete control of your DSLR or mirrorless camera—all from your smartphone.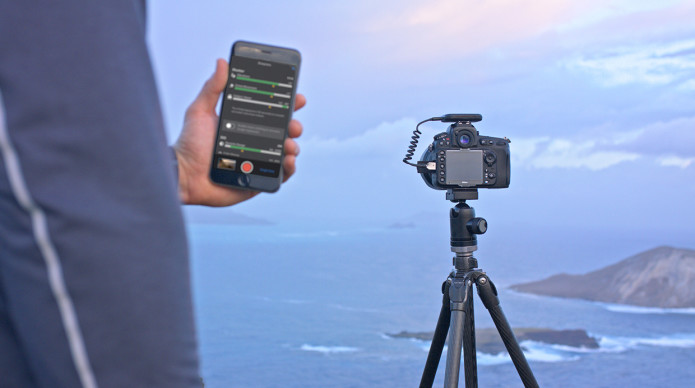 Arsenal is the world's first intelligent assistant for DSLR and mirrorless cameras. Ultralight hardware lets you wirelessly control your camera with an intuitive iOS or Android app. And advanced machine learning algorithms help you get the perfect shot every time.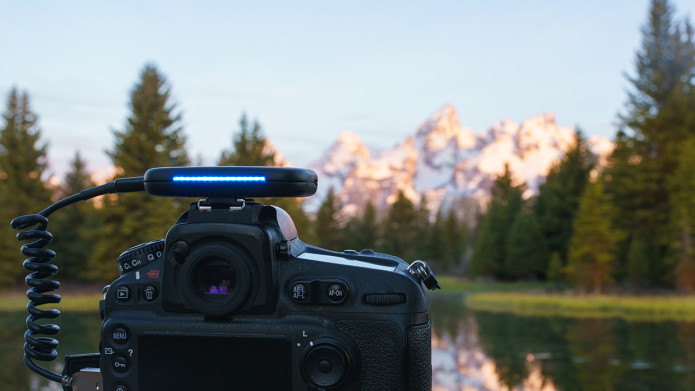 With a single tap, you can activate Arsenal's settings assistant AI. The settings assistant is trained on thousands of great photos. It can determine the optimal settings for the scene you're shooting. Next it fine tunes those settings using 18 different environmental factors. The result is great settings for any shot.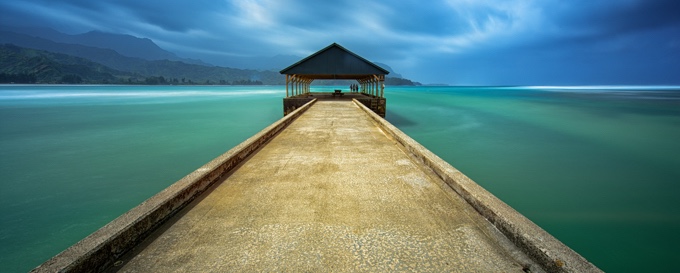 Like your own personal photography assistant, Arsenal lets you focus on the parts of photography you love while it takes care of the rest.

Arsenal lets you control your camera from up to 100 feet away. Set the shutter speed, aperture, and ISO, see a live preview, and trigger the shutter from your smartphone.

Arsenal automates advanced photo stacking techniques to help you capture scenes with High Dynamic Range (HDR). In seconds, you can take multiple exposures and merge them into a single RAW or JPG file on your camera—no post-production required.

With focus stacking, you can get your entire scene in sharp focus. Arsenal calculates the optimal number of exposures, takes them at different focus positions, and merges them into one crystal clear image.

With Arsenal, you can create long exposures that capture rich color and dramatic motion blurs…without buying expensive neutral density filters.


We love timelapses, so we designed the best timelapse interface on the planet. Set your parameters, then ask Arsenal to adjust the exposure in changing light for a smooth day-to-night transition. You can even preview your timelapse while it's being recorded.
Once you start your timelapse, Arsenal takes care of the rest. You (and your phone) can leave your camera working. Come back anytime to check on the progress or make adjustments while the scene is still being captured.
Check out some of the timelapses we've shot with Arsenal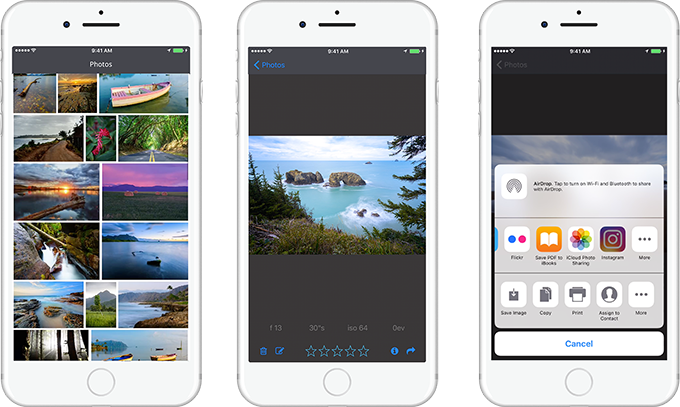 Let's face it, reviewing images on your camera's tiny screen is never fun. With Arsenal, you can review them wirelessly on your phone. Flip through photos instantly, zoom in to see details at full-resolution, then share favorites right from your phone.

Arsenal fully supports dozens of popular DSLR and mirrorless camera models made by Canon, Nikon, Sony, and Fuji. To see if your camera will be supported when we launch, visit our Supported Cameras page.
Arsenal controls your camera via a USB cable (included), and you control Arsenal wirelessly from your smartphone. Arsenal's free mobile app will be compatible with modern iOS and Android devices.

Arsenal's intelligent algorithm suggests settings based on your subject and environment. Then like any good assistant, it lets you control the final shot. Here's how it works:
Compares current scene with thousands of past images using a convolutional deep neural network. (The same algorithm used in self driving cars)
Optimizes settings based on 18 different factors
Avoids settings that produce weak images on your specific camera and lens
Uses image recognition to identify subject-specific needs (e.g. fast shutter for birds)
Shows safe ranges for each setting based on situational constraints (e.g. vibration)
Gives you the ability to change the settings you care about most
P.S. The term "artificial intelligence" (AI) gets thrown around a lot these days, so we put together a blog post explaining how Arsenal's algorithms work in more detail.

Powerful ARM processor
Weighs 2 ounces (57 grams)
Bluetooth 4.0 and WiFi-enabled
Up to 100-foot wireless range
6-hour battery life
Charge while in use (with any USB-compatible battery pack, not included)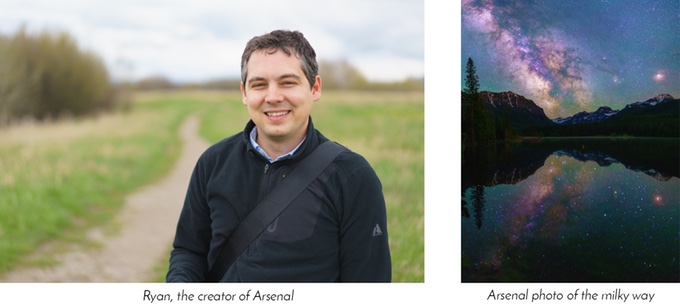 Hi, my name is Ryan. I'm a software developer, amateur landscape photographer, and the creator of Arsenal.
Arsenal started as a side project to automate my own photography techniques. Once I started showing other photographers the photos I was getting, there was so much interest that I decided to create something everyone could use.
Getting Arsenal from idea to reality has been a tremendous team effort. I've worked on it full time for more than a year in collaboration with an electrical engineer who specializes in device design, a brilliant user interface designer (who also happens to be my brother), and other key roles. Arsenal is now ready for production, and we're so excited to share what we've built with the Indiegogo community.
If you'd like to see some of the shots I've been getting with Arsenal, you can find me on Instagram @ryanstout.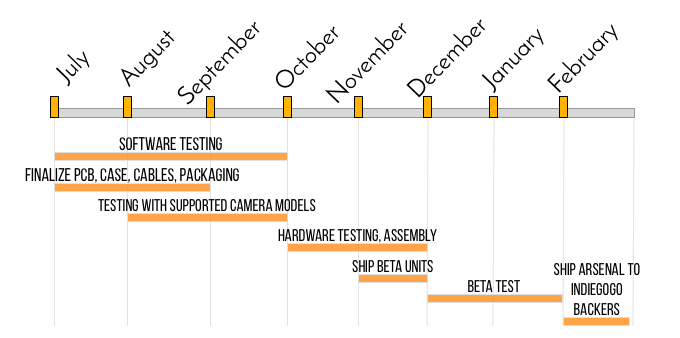 Product Walkthrough